Wazzub still around, now a crypto Ponzi shitcoin scheme

Remember Wazzub?
BehindMLM initially reviewed Wazzub in 2011. Back then the company was a cliched "we're gonna be the next Google and pay you!" type affair, which was a common enough ruse at the time.
Of course the business model flopped, leading to a transition to a failed mobile app and fraudulent virtual shares investment scheme.
By 2016 Wazzub had rebranded itself as "Perfect Internet". This was originally a name for the failed search platform, eventually it became its own brand.
In early 2016 Wazzub, through Perfect Internet, launched Cashback Marketing. Charging $30 a pop for "marketing units", Cashback Marketing was a simple enough Ponzi scheme.
Today Perfect Internet and Cashback Marketing have long since been abandoned.
One would figure Wazzub too has run its course but that might not be the case.
Like every other scammer out there, whoever is behind Wazzub jumped on the crypto fraud bandwagon.
Around 2019 I believe, what was left of Wazzub was funneled into the Unicorn Network.
The Unicorn Network has its own cryptocurrency, Rainbow Currency (YEM).
YEM started off as an ERC-20 shitcoin but has since been moved to TwnklChain, which at some point was renamed YEMChain.
Supposedly this is all part of SafeZone which, as far as I can tell, is a shell company tying all of this together.
Anyhow like everything else Wazzub related, nothing much happened between 2019 and now. YEM isn't publicly tradeable and the Unicorn Network has no footprint outside of desperate Wazzub bagholders.
Fast forward to 2021 and you have Twnkl Estate and Anthony Norman moving in on a honeypot of gullible investors.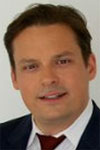 Yes that Anthony Norman (right), of Viral Angels, Angel Business Club and Wellmont Capital notoriety.
This time around Norman is playing CEO of Dragon Global Finance, a fintech themed UK shell company put together sometime in late 2020.
Dragon Global Finance is "owned and maintained" by Dragon Global Solutions, another UK shell company.
Dragon Global Solutions is registered with the FCA, through East Assets PLC.
Among other things, East Assets PLC provide a "umbrella services for startups".
If you're wondering why Norman has set up his new shell companies in the UK, it's because regulation there is practically non-existent.
A transcript of a January 8th Unicorn Network webinar reveals Norman hoping to integrate his new stable of shell companies within Wazzub.
YEM has a global reach; we obviously are looking to approach members from most of the world, and we think that YEM is something that is going to drive both liquidity and substance behind YEM as well, as we bring our market making and equity services to the partnership.
In addition to his Dragon Global shell companies, Norman introduces Pernum, another faceless shell company he's supposedly "partnered up" with.
On its own website Pernum claims to be
the official wallet provider for the digital currencies YEM, TEC, and other coins/tokens on the YemChain.
TEC is part of another fraudulent investment scheme pitched to Wazzub affiliates.
Through Twnkl Estate, Wazzub affiliates invest in "fractional owner rights". Investment is tracked through TEC, a Ponzi shitcoin running on YEMChain.
The plan, according to Norman's webinar feature, is to get Wazzub affiliates using Pernum wallet.
You can store your cryptocurrencies with us. We will start out with Bitcoin and Ethereum; other cryptocurrencies may be introduced over time. Especially in these times now, it is extremely important to have a stable and secure wallet for all these various cryptocurrencies.

In addition to this, the wallet can hold Equity, which means, bonds, stocks and so on.

The stock play is where we are really excited about the partnership with YEM, because we're going to have some very exciting functionalities.
What's in it for Norman? Well he gets access to a new host of Bridge Coin bagholders to offload onto.
an important factor for YEM is that YEM is controlling market volatility well, and as with any currency you don't want too much volatility.

Volatility is good if you do day-trading (or any trading in general); we actually operate a hedge fund that deals with cryptocurrency, so you could think that this is a positive thing, but you want volatility within reason, you don't want too much.

Once an asset or a security becomes too volatile, it becomes insecure.

And even if there may be a lot of upside, the larger investors (the institutional investors), avoid something that is too volatile.

This is why you see the really big institutional money going into, let's call it, "boring asset classes", like real estate.

So, what we have created is a very good bridge here. We have created a bridge-coin where YEM can actually be staked; you keep your YEM, but you lock it in or you exchange it for our bridge-coin, (we will be announcing the name very shortly).

By doing that, the YEM will be used to back up public equity. Right now, we are working with a number of publicly-listed companies.

They are primarily on the German market, but we are not at liberty to disclose the names at this stage, because we deal with public companies, but the plan is for this to be released on February 1, 2021, and at that time, it will all be announced to you.
This is of course all bullshit.
The "assets" Norman is talking about are Twnkl Gold Coin (TGC), Twnkl Silver Coin (TSC) and Twnkl Copper Coin (TCC), worthless shitcoins generated out of thin air.
Bridge Coin is what's left of the CrowdBridge Global component of Norman's collapsed Wantage One Ponzi scheme.
Getting Wazzub affiliates to invest in it through YEM lets Norman offload the worthless coins onto new victims.
This is actually a fantastic model, because it means that YOUR YEM, just by holding it, is making a yield every month for you.

So, suddenly YEM, just by holding it, starts generating you a passive income; it could be more or it could be less month by month, nevertheless, it is generating a stable income stream for you.

So, this is why we think this is such a good thing.
I suppose YEM will be cashed out on the backend, effectively double-dipping Wazzub affiliates who have to first acquire it before converting to Bridge Coin.
That's of course in addition to bitcoin and ethereum Norman collects directly.
For a limited time on ALL Bitcoin and Ethereum deposits into the bridge coin liquidity program, we're going to pay 20% over the current market price on a daily basis – right now at the time of this recording, we pay over 50 000 USD per BTCY.

For fiat and cryptocurrency deposits into the bridge coin liquidity program, for a limited time you are not only going to get YEM for the full value (meaning you keep your YEM), but also, you are going to get the same amount in equity tokens (100%), that will pay a dividend every month… meaning, that this keeps yielding month after month, so how nice is that?
This is all coordinated through Pernum Wallet, and so Anthony Norman's new circle of endless shell companies for 2021 is complete.
Well, until the whole thing inevitably  collapses like Wantage One again.
As of January 30th, whether Pernum Wallet will still be used appears up in the air.
Speaking on a January 30th Unicorn Network webinar, Norman advised investment was now being coordinated through his Likquid exchange.
Likquid was part of Wellmont Capital. In case you hadn't caught on, Norman likes to run his various scams through dozens of black hole shell companies.
The Jan 30th webinar also details Lottefree, an illegal unlicensed YEM token lottery.
Supposedly Anthony Norman's integration into Wazzub will kick off on February 15th.
At the time of publication visitors to Wazzub's website are from the US (25%), Australia (18%) and Russia (13%).
Neither Wazzub, any of its shell companies or any of Anthony Norman's shell companies are registered to offer securities in any of these jurisdictions.