EQT Bank confirmed reboot of Dragon Global Finance Ponzi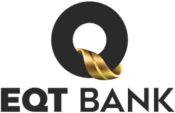 BehindMLM can now confirm EQT Bank is a reboot of the collapse Dragon Global Finance Ponzi.
Owner Anthony Norman isn't setting up EQT Bank through the usual slew of UK shell companies. Instead, he's turned to cryptocurrency.
Whether the unravelling of Dragon Global Finance's sham FCA registrations contributed to the Ponzi's collapse is unclear.
In any event, this time around Norman is launching the EQT Bank Ponzi through Universal Pickle.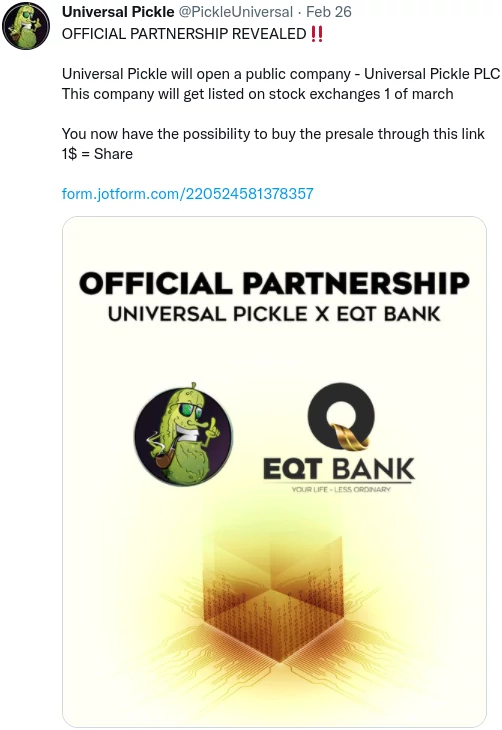 Universal Pickle is a shitcoin project launched in late 2021. Whether Norman is directly involved in Universal Pickle is unclear.
In the "partnership announcement" above, Universal Pickle shares what appears to be future plans to commit securities fraud.
Universal Pickle will open a public company – Universal Pickle PLC

This company will get listed on stock exchanges 1 of march You now have the possibility to buy the presale through this link 1$ = Share
This alone strongly suggests Norman is behind Universal Pickle.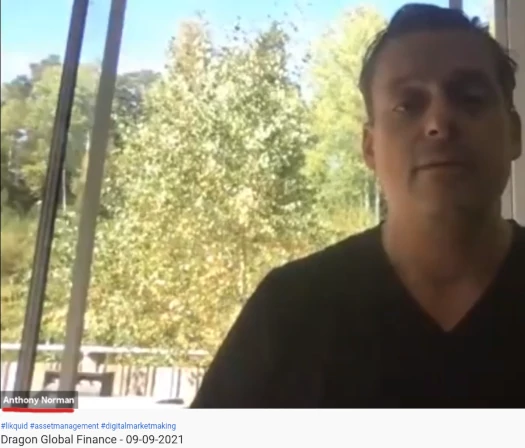 It's the same UK shell company play book, but with a crypto shitcoin frontend.
Also in the partnership announcement is a link to a Jotform form: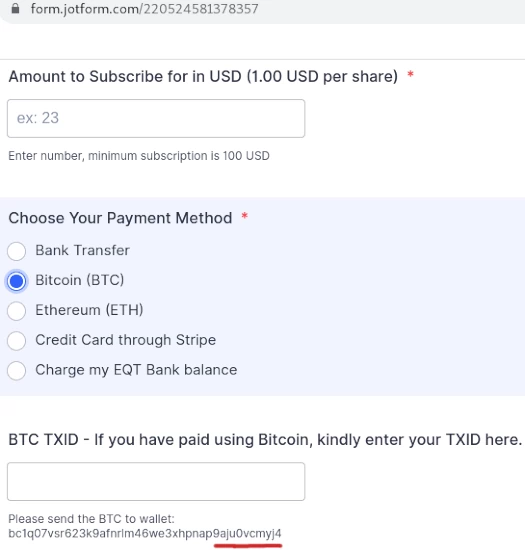 The bitcoin address Universal Pickle is soliciting investment through, on behalf of EQT Bank, is an address previously used by Dragon Global Finance: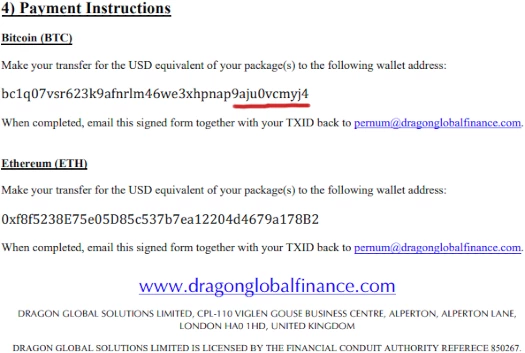 That this is being offered through Universal Pickle, again strongly implies Norman's involvement.
Other than committing securities fraud via solicitation of investment for virtual shares, specifics of EQT Bank's Ponzi are yet to be revealed.
Dragon Global Finance solicited up to $25,000 in investment, on the promise of a weekly passive return.
Returns were paid in LIQ token through Likquid exchange. Wazzub's YEM shitcoin was also integrated into the compensation plan.
It is expected Dragon Global Finance's collapse will see LIQ, Likquid Exchange and YEM abandoned.
Dragon Global Finance victim losses are unknown.
Looking forward, Universal Pickle claimed Universal Pickle PLC "will get listed on stock exchanges 1 of March".
At time of publication Universal Pickle PLC doesn't appear to be incorporated, much the less listed on any stock exchange.
A visit to Universal Pickle's website reveals it is "currently being rebuilt".
Norman's EQT Bank Ponzi reboot appears to be running behind schedule.
Update 30th April 2022 – EQT Bank and Universal Pickle have collapsed.