Three more uFun Club scammers arrested in Phuket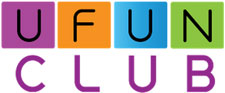 Following a directive from public prosecutors to "continue hunting for" wanted uFun Club investors, police in Thailand have tracked down and arrested three more suspects.
A used car shop belonging to Natthinont Puttathammarong was raided, with at least one car on the premise belonging to other uFun Club scammers on the run.
During the raid police seized a Mercedes-Benz E 250 8 and an Audi A7, together worth more than 10 million baht.

"The Mercedes-Benz we seized belongs to Techasit Prasomsab, a UFUN suspect who is currently on the run," revealed Consumer Protection Police Division (CPPD) Deputy Chief Angkul Klaikleung.

"Mr Natthinont admitted to police that the Mercedes-Benz belongs to Mr Techasit, and that he had his staff drive the car down from Phang Nga last week," said Col Angkul.

"Mr Natthinont said that Mr Techasit told him to sell the car. We believe this car was obtained with money from the illegal pyramid scheme."
What with police hunting uFun Club suspects and cash being easier to hide, that uFun Club scammers are offloading their ill-gotten gains comes as no surprise.
The Audi meanwhile is being held, with police waiting on ownership documents to establish who owns the car and whether it is also tied to uFun Club.
Col Angkul explained that Mr Natthinont has been involved in the UFUN network in Phuket for more than two years, and has about 10 people below him in the pyramid.
It's probably no coincidence that Techasit wanted to sell the car through Natthinont either, raising questions of whether he was involved in the sale of luxury cars to uFun Club investors and if so, how many.
Officers from CPPD arrested two more UFUN suspects in Phuket Town last night.

Nitiwat Thitipriyakon, 35, and his 35-year-old girlfriend, Konveena Leelaratrungruang – whose name has been changed from Panchita Mongkolnitisatian – have denied charges of gang defrauding and involvement in a transnational criminal network.
Gotta wonder if the name change came before or after the original uFun Club raids back in April..
Ms Koveena was also charged for tax evasion and expanding the pyramid network by recruiting members. She denied these charges as well, confirmed Maj Sura Chankaew of the CPPD.

"Mr Nitiwat told police he had no idea that the UFUN scheme was illegal, that he thought it was a normal marketing network, so he kept investing more money," said Maj Sura.
Right, because that's what you do in a "normal marketing network"- continuously invest funds and get paid pie in the sky ROIs.
Mr Nitiwat first invested 30,000 baht about a year ago and continued to invest more until recently, when he heard about the complaints against the company and stopped.

"I found it to be a very beneficial business. I made a lot of money," he told police.
I bet he did.
Looking forward,
Police revealed to the Phuket Gazette after the arrests yesterday that they are searching for 10 more people in Phuket who are believed to be involved in the illegal scheme.

About 134 people are at large throughout the country, Col Angkul said.

"We are now chasing all the UFUN investors who are on the run. We issued arrest warrants for 164 people. We have arrested 30 already," Col Angkul said.

Police urged UFUN members to turn themselves in or face the harshest punishments for their crimes.

"Turn yourselves in to police before we find you," Col Angkul said "We will seize all of the assets we believe you gained from being involved in the scheme, and you will face prison sentence of up to 10 years."
10 years? And these aren't even the ringleaders!
Turn yourselves in or face the maximum penalty possible meanwhile sounds pretty fair to me. I mean let's face it, uFun scammers have had more than enough time to reevaluate their part in perpetuating global Ponzi fraud.
If they haven't turned themselves in by now, then a game of cat and mouse with the authorities it is.
uFun Club's Daniel Tay, arguably the central ring-leader of the scheme, was yesterday busy schmoozing with Malaysian politicians.
In an effort to shed their association with the uToken Ponzi scheme, uFun Club management recently renamed the scheme Unascos.
Malaysian Embassy counselor, Fauzi Khan Ismail, had previously indicated Malaysian police were waiting on a criminal case to be filed in Thailand before they would investigate.
Despite the report having been filed almost two weeks ago, a Malaysian uFun Club investigation has yet to surface.
uFun Club executives and insiders who fled to Malaysia remain at large and unaccounted for.
Update 31st July 2021 – The video referenced in this article, depicting Daniel Tay with Malaysian politicians, has been marked private as at the time of this update.
As such I've removed the previously available link to the video.