13 uFun Club scammers plead not guilty (Thailand)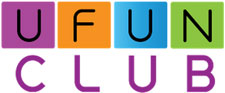 Just a quick update, earlier today saw thirteen uFun Club scammers enter a plea of not guilty in court.
Prosecutors demanded that the defendants pay 2,451 people who allegedly lost money in the scheme Bt351.5 million in compensation plus 7.5 per cent interest per year until the full payment is made.
I'm assuming it'll be a collaborative payback, with it making little sense to hold each of the defendants individually accountable for uFun Club victim losses.
The thirteen suspects are the first to face trial in the Thai uFun Club criminal case, with more expected to follow.
No word yet on international extradition requests for uFun Club management and insiders hiding out in Malaysia and elsewhere.
As I understand it things have ground to a halt following the name-change to Unascos, with many investors now being ignored by their uplines. uFun Club itself, as Unascos or otherwise, isn't offering any official support or updates to their affiliates.
The Unascos official launch in Australia was recently put off till sometime in October.
Affiliates have also been banned from discussing uFun Club or Unascos in public (online or offline), under threat of having their affiliate membership terminated (with any invested funds forfeited).
Back in Thailand, an evidence review hearing for the first thirteen defendants has been scheduled for September 21st.
Update 7th July 2015 – Some additional information from The Nation:
An informed source said that Attorney-General Trakul Winit-naiyapak ordered the indictment of 160 people and four juristic persons over the scandal.

The first batch of 13 was presented in court yesterday. Another batch of 17 defendants is due in court on July 28.

The remaining 134 suspects are on the run, but public prosecutors have instructed police investigators to continue hunting for them until the statute of limitations expires in 15 years.
15 years!