Malaysia to FINALLY start arresting uFun Club scammers?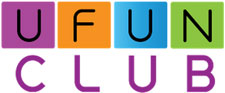 Following news that the Malaysian Securities Commission have listed uToken and uToken Mutual Fund on their blacklist, now it appears things are well and truly heating up in Malaysia.
We don't have much to go on at this stage, save for a report claiming "a prominent Sabah businessman" was picked up police earlier today.
The unidentified man is purportedly being questioned 'by a special police team from Bukit Aman for questioning over alleged links to' uFun Club.
Malaysian media attempted to get further information on the detention, and reached out to State Commercial Crime Investigation Department Chief Supt Mohd Razif Alang Mad Jaya for comment.
He flat out denied an investigation by his department, telling the Daily Express that the SCCID "had not conducted any investigations related to the scheme."
That begs the question, what's going on in Malaysia today then?
Has another regulatory department taken the lead and been covertly investigating uFun Club? Did Daniel Tay figure out it was only a matter of days before he was arrested, and hence declare he was doing a runner earlier this week?
Bukit Aman is in Kuala Lumpur and is home to the headquarters of the Malaysian Royal Police.
The Royal Malaysia Police is a (primarily) uniformed federal police force in Malaysia.

The force is a centralised organisation with responsibilities ranging from traffic control to intelligence gathering.

The RMP constantly co-operates closely with police forces worldwide, which include those from the five neighbouring countries Malaysia shares border with: Indonesian National Police, Philippine National Police, Royal Brunei Police Force, Royal Thai Police and Singapore Police Force.(Wikipedia)
Nobody appears to have asked them what's going on yet…
Stay tuned!
Update 22nd May 2015 – It has been revealed that the individual in question is none other than Sagajuta's Raymond Chan.