uFun Club criminal case report submitted to AG's Office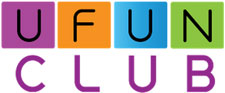 Bear with me, English news hasn't yet surfaced so I'm working off Thai reports.
From what I can gather, at approximately 3:30pm Friday local Thai time, Pol Lt-General Suwira Songmetta, assistant national police chief, and his team delivered their criminal case report to the Attorney Generals Office.
From there the case report will be analyzed by Public Prosecutors, who will now decide whether or not to file criminal charges.
As per a report in Thai from Patrol News,
the case (is) against 30 accused (in the) file (and) another 30 people.
I'm not sure if auto-translate is mangling those numbers, but from what I gather the criminal report details the crimes of suspects currently in custody, as well as those still on the run (be it sixty individuals all up or otherwise).
According to the report, seventeen suspects are out on bail and eleven are in custody.
One hundred and sixty-four additional suspects have fled to avoid arrest, with their cases to be dealt with in "followed proceedings" (I think that might be subsequent proceedings).
uFun Club executives are believed to be in the first batch of suspects Thai police have included in their submitted report.
Those suspects initially arrested back in April are approaching the end of the period of time they can be held without charge. The AG's Office are naturally aware of this deadline, which will hopefully mean we'll see charges filed next week.
Thai police will begin to track suspects in Thailand and abroad (with the assistance of Interpol and other government agencies), once Public Prosecutors have filed official charges.
In a Facebook posting made yesterday afternoon, Songmetta claimed to be "feeling fantastic" now that the criminal case report has been filed.
With over 200 officers investigating and putting together the 300,000 pages of evidence backing the criminal case report, the case has no doubt taken a toll on Songmetta and his team.
Congratulations on a job well done boys!
Footnote: This report is based of a translation of a Thai news report. We can confirm that the criminal case report was submitted on Friday the 26th, but some of the other figures quoted might be slightly off due to auto-translation errors.
Stay tuned for further clarification once official news reports surface in English (which might be as late as Monday).