Hyperverse affiliates instructed to destroy HyperFund evidence

As HyperFund transitions into its next Hyperverse reboot, affiliate investors have been instructed to delete evidence of the previous Ponzi scheme.
As per a communication from HyperFund's compliance department sent out yesterday, affiliate investors were ordered
to delete everything pertaining to HyperFund (not just change the name).
The stated reason for the deletion of evidence is because " HyperFund no longer exists."
All websites, training, videos, funnels, email campaigns, chat groups, etc. ALL must be deleted completely.
HyperFund's Hyperverse reboot comes during the 2021 holiday shopping season. This is typically when Ponzi schemes experience a cash crunch, as investors withdraw funds to cover end of year expenses.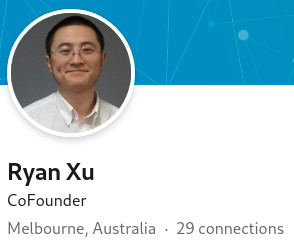 Hyperverse also follows several recent regulatory warnings against HyperFund, the disappearance of owner Ryan Xu (aka Zijing Xu), and appointment of Boris CEO Steven Reece Lewis.
Over the last few months India, the UK, New Zealand, Guernsey, Germany and Bermuda, have all taken regulatory action against HyperFund.
As for Hyperverse's launch, the company's website went live approximately 24 hours ago.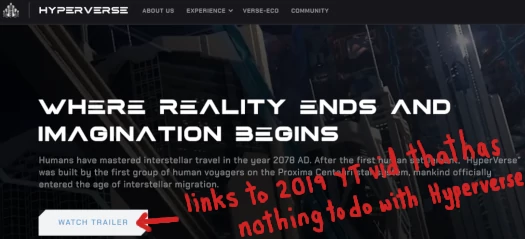 Initial examination suggests HyperFund will transition into an NFT centric Ponzi scheme, integrated into a space-themed gaming experience.
As the HyperVerse is an NFT-based world, a trading system is required to complement the world.

The Nebula platform enables voyagers to purchase and sell NFTs, trade currencies, or offer their services.

The platform serves as a link between the HyperVerse and the real world by allowing for the conversion of assets between the two realms.
MLM NFT crypto Ponzi schemes operating through shitty mobile games has emerged as a trend.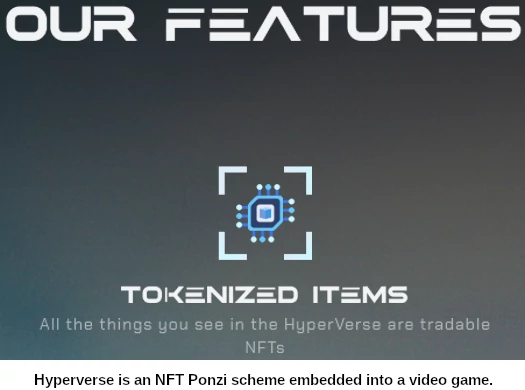 The first example documented here on BehindMLM was Crowd1's Planet IX back in April.
In that sense Hyperverse is extremely late to the ruse. As one of the largest MLM Ponzi schemes currently operating though, that's unlikely to make a difference.
Hypervere's NFTs are new shiny object syndrome in action.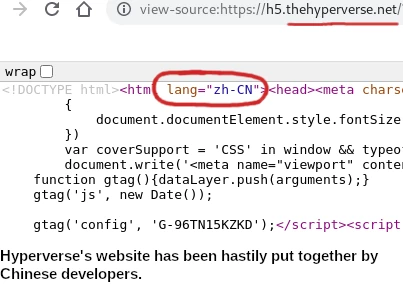 Don't ask about disabled withdrawals or what will happen to your HU and MOF Ponzi points. Just give us more money for some crappy clipart we paid some random third-party to come up with.
On that note, it'll be interesting to see if Hyperverse accepts HU or MOF for its NFTs.
The company represents these tokens have value outside of HyperFund's Ponzi scheme, let's see if they keep up the charade.