HyperFund confirms executives fleeing to Dubai

On October 6th HyperFund released a new "community FAQ".
Of note is confirmation that the company's executives are fleeing to Dubai.
HyperFund currently doesn't provide a corporate address on its website.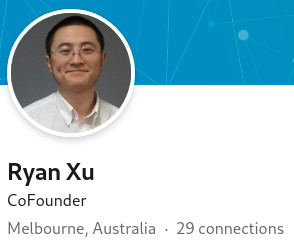 The Ponzi scheme is run by Ryan Xu (aka Zijing Xu), under the "HyperTech" umbrella.
Xu, who refers to himself as "one of China's four Bitcoin Kings", has ties to Australia and south-east Asia.
Since investment into HyperFund took off earlier this year, Xu hasn't been seen in public.
Based on a marketing video from around April, showing Xu in Dubai with top HyperFund promoters Kalpesh Patel and Rodney Burton, we assumed Xu had relocated there.
In HyperFund's latest FAQ the company all but confirms this:
Where are the Hyperfund offices located?

Hyperfund is relocating offices to Dubai.
This isn't a co-incidence. Due to lack of active regulation, Dubai has emerged as a hotbed of MLM related financial fraud.
Armed with residential visas and living off ill-gotten gains, MLM Ponzi scammers in Dubai prey on victims at arm's reach from authorities.
Kalpesh Patel and Rodney Burton being prime examples of this in action.
Kalpesh, a UK citizen, targets his MLM Ponzi promotion at a Hindi speaking audience in the UK and India: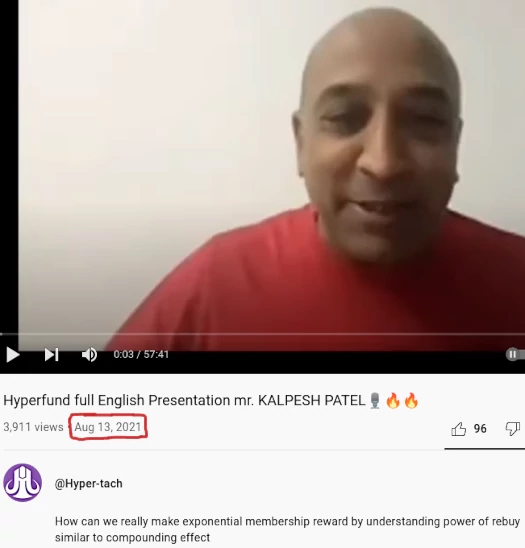 Burton, a US citizen, promotes MLM Ponzi schemes from Dubai to English-speakers back home.
To that end Burton, as "Bitcoin Rodney", is promoting a cryptocurrency fraud event in Miami next month: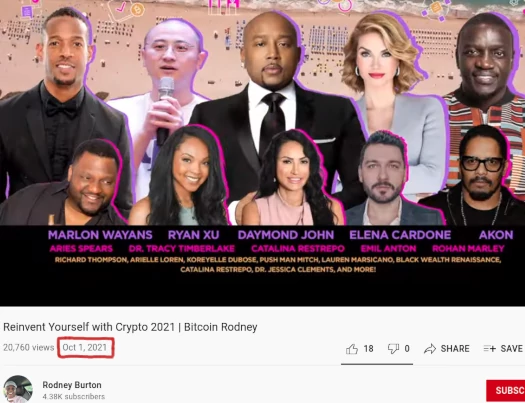 As above, HyperFund's Ryan Xu appears in Burton's promo for the event. In a separate video Xu confirms he will be attending Burton's event as a "keynote speaker".
Other interesting tidbits from HyperFund's October FAQ include;
Was KPMG involved with setting up the HyperFund Rewards plan, and are they currently auditing the Rewards?

KPMG has never been involved with HyperFund, and do not currently audit HyperFund Rewards.
This appears to stem from a claim made by HyperFund, in response to BehindMLM's original HyperFund review (April 2021).
ASIC and KPMG work hand in hand to regularly audit financial companies and second of all, regardless of the misleading presentations made my non compliant sources, this is a membership that pays rewards very much like airline miles or credit card points.
Naturally neither ASIC or KPMG have anything to do with HyperFund. But that didn't stop "HyperTech Group Corporate Team" from namedropping.
Whether KPMG got in contact with HyperFund and told them to stop it is unclear.
I can't think of why else HyperFund would put this in their FAQ.
In any event, what with regulators in several jurisdictions issuing securities fraud warnings, HyperFund has no doubt found it more difficult to feign association with regulators and auditors.
Is Hyperfund registered as a company? Is it regulated?

Hyperfund is a customer acquisition project under the umbrella of the Hypertech Group of companies.

Because it is not an investment and does not offer any financial products, it does not qualify for oversight by investment regulatory agencies.
This is just a straight-up lie. HyperFund is a passive investment scheme.
MLM companies offering passive investment schemes constitutes securities offering, very much requiring them to register with financial regulators.
You can see the result of HyperFund not operating legally by way of securities fraud notices issued in the UK, New Zealand and Guernsey.
It's likely we'll see more HyperFund securities fraud notices issued over the following months.
This next one is a combination of two FAQ questions.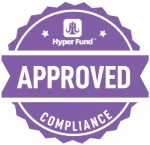 The mental gymnastics on display doesn't really need an explanation;
Is it possible to receive more than three times my membership purchased value?

It is not. Each membership expires once three times its purchased value has been reached.

The "added" percentages achieved by referring new members is not a commission, but simply an acceleration of a member's own earned Rewards.

How do I earn commissions?

There are no commissions paid in Hyperfund.
Too funny fellas. I'm sure with that cleared up regulators will surely drop any active HyperFund investigations.
My account at xxxxxx exchange said they won't allow me to send USDT to HYperfund. What can I do?

Choose a different exchange.
Gee, I wonder why crypto exchanges might be blocking transfers to HyperFund?
I have extra USDT in my Deposit account. How do I get that sent back to me?

Unused USDT held in your Deposit account will not be refunded.
It can't be refunded because the second you invest, HyperFund use that USDT to pay referral commissions and ROI withdrawals.
Finally towards the end of the FAQ, HyperFund drops a hint at its exit-scam of choice:
Do I need a passport to sign up for a Hyperfund account?

Hyperfund does not require a passport to register a new account.

If there is later an allegation of fraud or other wrongdoing, Hyperfund may require additional KYC in order to verify identity and resolve any issues.
A Ponzi scheme running out of money would certainly be an "issue". Stay tuned…
Update 12th April 2022 – This article originally featured a link to one of Kalpesh Patel's Hindi targeted HyperFund marketing videos.
As at the time of this update, Kalpesh has deleted the video. As a result I've disabled the previously accessible link.
Update 24th July 2022 – The deletion of evidence continues. This article originally included a link to the April video featuring Ryan Xu in Dubai.
That video has now been marked private. As such I've disabled the previously accessible link.