Hyperverse withdrawal failures, MOF tanks 98.98% HDAO?

Hyperverse affiliate investors are flooding official support channels with reports of withdrawal failures.
Other affiliates are claiming HDAO is working for them.
The examples of reported withdrawal failures were sourced from one of Hyperverse's official Telegram channels, all within the last 24 hours.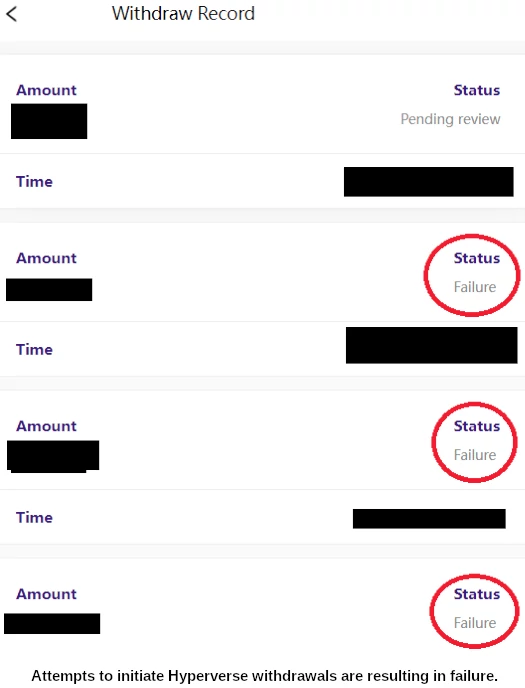 Prior to the Hyperverse disaster reboot, HyperFund affiliates invested actual cryptocurrency into HU Ponzi points.
HyperFund's 300% returns were calculated in HU points, which are not publicly tradeable. When affiliate investors wanted to withdraw, they'd do so in MOF, a shitcoin created by HyperTech owners Ryan Xu and Sam Lee.
HyperFund affiliates would then sell MOF to realize a return on their investment.
The Hyperverse reboot saw Xu and Lee also transfer MOF from the ethereum blockchain to that of tron.
This saw MOF's total coin supple expand from 100 million to 100 billion.
Consequently MOF's public trading value plummeted 98.98% from ~$2 to around $0.004, less than half a cent.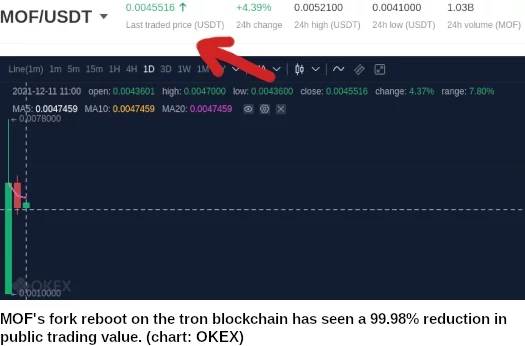 CoinMarketCap is recording ~$15,000 unverified trading volume on Bittrex, which has artificially inflated MOF's chart value to just over a cent.
To facilitate the blockchain transition, MOF was removed from the Hyperverse backoffice as a withdrawal option.
BehindMLM understands that as at time of publication, MOF withdrawals remain disabled.
In MOF's place is HyperDAO or HDAO, another shitcoin Xu and Lee launched in early 2020.
Hyperverse disabling MOF withdrawals saw the relatively dead HDAO spike in value on November 25th.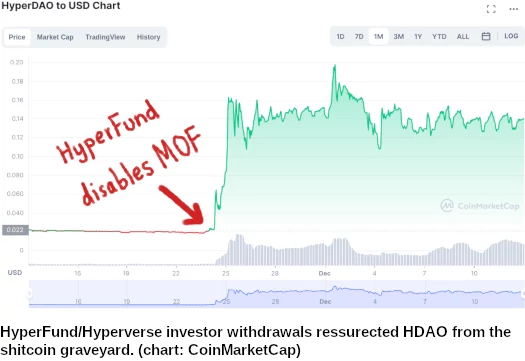 For the past three weeks, HyperFund/Hyperverse affiliates have been withdrawing through HDAO.
That stopped working sometime in the last 24-48 hours.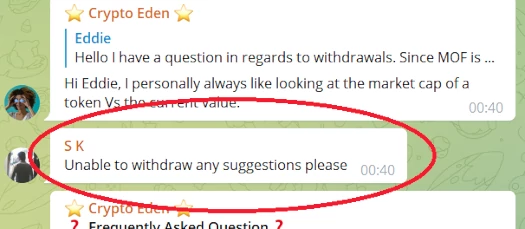 Since the prerecorded Hyperverse launch video went live last weekend, there have been no Hyperverse corporate announcements addressing ongoing withdrawal issues.

Hyperverse's website remains mostly in the same unfinished state it's been since it surfaced a few weeks ago.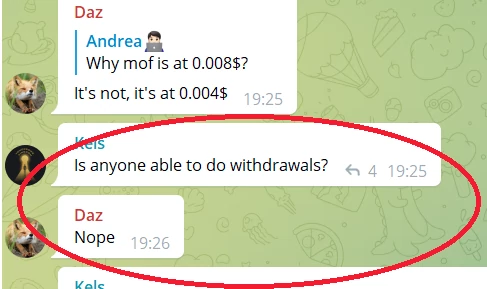 There have been no further updates on the planned Hyperverse NFT Ponzi "game". I've seen reports these plans have been since been abandoned but haven't been able to verify.

HyperTech and Hyperverse owners Ryan Xu and Sam Lee fled to Dubai earlier this year. They are on the run from Blockchain Global investors in Australia, who are seeking to recover $48.9 million in losses.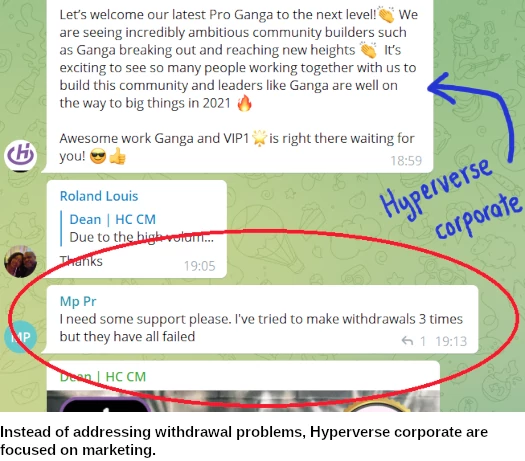 Blockchain Global was the precursor to HyperTech, through which Xu and Lee went on to launch the HyperCapital, HyperFund and now Hyperverse Ponzi schemes.
Hyperverse's "corporate presenters" have announced a webinar sometime today. Whether they address Hyperverse's disaster launch and withdrawal problems is unclear.

Based on Alexa website traffic estimates, the majority of Hyperverse investors are believed to be in the US.
US authorities have yet to announce regulatory action against HyperTech, Hyperverse, its executives and/or promoters.