HyperFund under investigation in Germany for securities fraud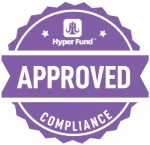 HyperFund is under regulatory investigation by Germany's Federal Financial Supervisory Authority (BaFin).
As per an announcement issued on October 19th, BaFin has categorized HyperFund as an "unauthorized business".
The BaFin is in accordance with § 37 para. 4 German Banking Act (KWG) clear that the Hypertech Group with alleged offices in Hong Kong and Australia (has to) have permission of BaFin after the Banking Act or under the Securities Institute Act (WpIG) to conduct banking activities or provision of financial services.

The HyperTech Group is not subject to the supervision of the BaFin.
BaFin's wording is a bit janky but that's the equivalent of a securities fraud notice in other jurisdictions.
Providers of banking or financial services in Germany require a permit under the KWG.

However, some companies act without the required permission.

BaFin, the Federal Criminal Police Office (BKA) and the State Criminal Police Office advise consumers to be extremely careful when investing in the Internet and to research thoroughly beforehand in order to identify attempted fraud in good time.
Germany's warning follows HyperFund securities fraud warnings issued by Guernsey, the UK and New Zealand.
Indian authorities are also reported to be investigating the Ponzi scheme.
HyperFund is a reboot of the collapsed HyperCapital Ponzi scheme. Both scams are run by Ryan Xu (aka Zijing Xu), under the "HyperTech" umbrella.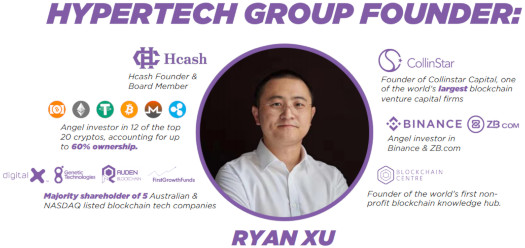 Xu has ties to Australia and south-east Asia. He is believed to have recently fled to Dubai.
Next month HyperFund is hoping to hold an unofficial event in Miami, Florida. Ryan Xu is scheduled to attend.
Update 30th October 2021 – Not sure what's going on over at BaFin but as at the time of this update, they've removed access to their HyperFund securities fraud warning.
HyperFund isn't registered to offer securities in Germany and continues to operate there illegally.
Update 4th November 2021 – A reader has provided a link to BaFin's HyperFund notice in German. I've replaced the previously accessible English language link with a link to the German notice.