Crypto Expo Dubai 2021: Celebrating MLM Ponzi scammers

Dubai's status as the epicenter of MLM crypto scams has plunged to a new low.
The emirate is now hosting conventions that celebrate financial fraud.
As I write this, Crypto Expo Dubai is set to kick off in about twelve hours.
Crypto Expo Dubai is the event for Investors and Crypto Industry leaders to network and Explore more business opportunities in the Crypto Space.

Meet the right Crypto Companies to Invest and Trade.
The two-day event is being held at Festival Arena, owned and operated by InterContinental Hotels.
Who sets Crypto Expo Dubai isn't disclosed on the event's website.
The event's website terms and conditions only discloses a shell company in Hong Kong;
This website is operated by BOB Group Limited, a limited liability company registered in Hong Kong.
Anyway who's running running Crypto Expo Dubai doesn't matter, our interest lies in the scammers the event is giving a platform to.
Presumably in exchange for briefcases of money funds laundered via the blockchain, several prominent MLM crypto Ponzi scammers are listed as speakers.
There are also some random unknowns, representing well-known MLM crypto Ponzi scams: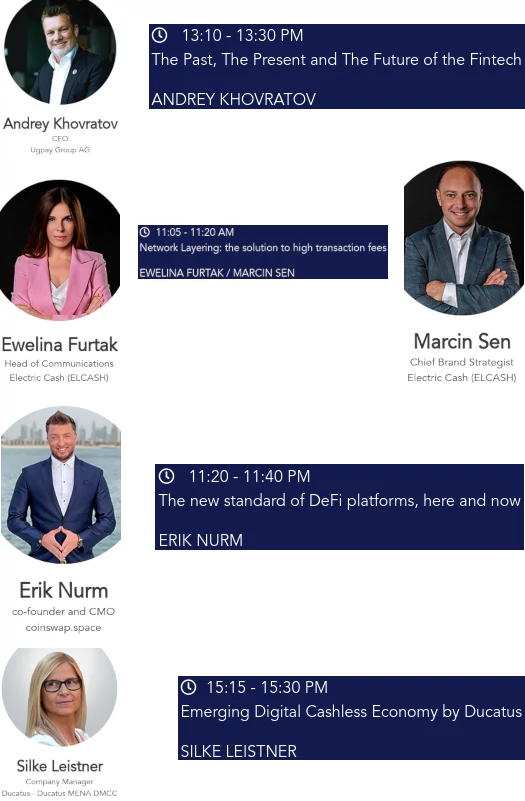 Centurion Global (as Ducatus) and Mining City (as Electric Cash) are additionally listed as Crypto Expo Dubai "Silver" sponsors.

Ironically one of the topics addressed at Crypto Expo Dubai will be "How the regulation for Crypto industry is matured?" [sic].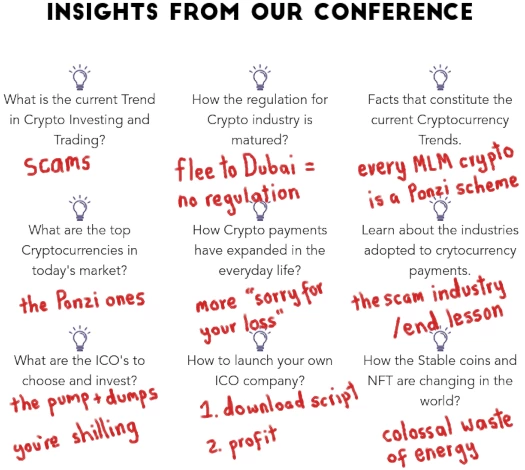 Evidently not much if Ponzi scammers are being given "industry pioneers" speaking opportunities.