EvoRich securities fraud warning issued by Latvia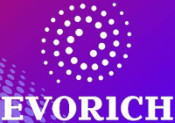 EvoRich has received a securities fraud warning from Latvia's Financial and Capital Market Commission.
As per the FCMC's March 9th warning, EvoRich
and its representatives do not have the right to invite residents to invest without appropriate permission.
This is the equivalent of a securities fraud notice in other jurisdictions.
In addition to EvoRich itself, the FCMC specifically identifies 'the activities of Evorich Latvija on the social network Facebook'.
The FCMC's warning states:
In case of loss or suspicion of fraud, please contact the State Police.
EvoRich is a spinoff of Skyway Capital. The crypto Ponzi scheme is run by Andrey Khovratov, a former Skyway executive .