Skyway Capital & NEEW securities fraud warning issued by UK

Skyway Capital and New Economic Evolution of the World (more commonly known as NEEW), have received a securities fraud warning from the UK's Financial Conduct Authority.
The FCA associates the following domains with Skyway Capital and NEEW's illegal securities offering;
tng-neew.com;
myneew.life;
my-cryptounit.com; and
academyprivateinvestment.com
This firm is not authorised by us and is targeting people in the UK.

You will not have access to the Financial Ombudsman Service or be protected by the Financial Services Compensation Scheme (FSCS), so you are unlikely to get your money back if things go wrong.
Skyway Capital is a long-running Russian Ponzi scheme headed up by Anatoly Yunitskiy.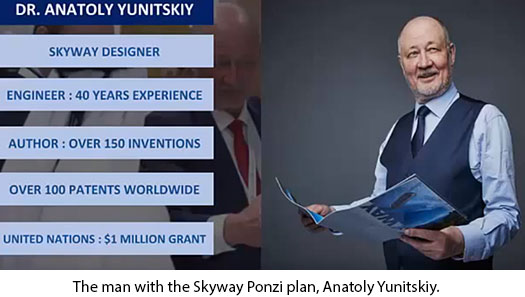 In early 2019 Skyway Capital jumped on the crypto fraud bandwagon. This saw the scheme launch NEEW and cryptounits (CRU).
A year later Skyway Capital abandoned NEEW and CRU, reverting back to transport-themed Ponzi ruses.
NEEW and CRU were spun off as separate companies, headed up by former Skyway Capital executive Andrey Khovratov.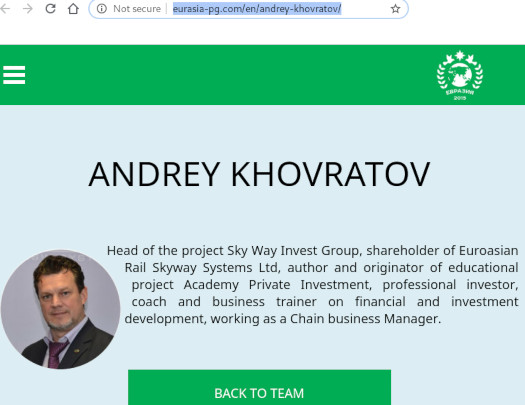 In late 2020 NEEW launched EvoRich, a new brand to market the MLM crypto Ponzi scheme under.