OmegaPro a Ponzi in Congo Republic, arrests made

Congo Republic's Director General of National Financial Institutions, Jean-Pierre Nonault, has stated OmegaPro is a "Ponzi type scam".
The declaration follows arrest warrants issued against two national OmegaPro managers.
The National Financial Institutions is part of Congo Republic's Ministry of Finance.
Nonault's comments on OmegaPro were made at an April 4th press-conference in Brazzaville.
Reporting on the press-conference, Agence D'Information D'Afrique Centrale writes;
The activity is described as a scam by the Director General of National Financial Institutions, Jean-Pierre Nonault.

It is a pyramid or "Ponzi" type scam, said Jean-Pierre Nonault.
Nonault went so far as to claim OmegaPro promoters were extorting money from Congolese residents.
The arrest warrants are part of a joint operation between Congo Republic's National Financial Institutions and police. Nonault has ordered both departments to further investigate OmegaPro.
Nonault also warned OmegaPro was engaged in securities fraud.
Omega-Pro is not a microfinance, it is not a company registered in Congo and the number of savers is not known (…).

There is already a device concerning financial delinquency that we will use to put an end to this scam.
Nonault acknowledged OmegaPro is operated out of Dubai, the MLM scam capital of the world. It's unclear whether the National Financial Institutions intends to tackle OmegaPro promotion beyond its own borders.
Like most countries, the UAE does not have an extradition treaty with Congo Republic.
Citing thousands of victims of fraud, Nonault went on to urged the media to spread information on the dangers of investing in Ponzi schemes.
Thousands of individuals have been robbed by agreeing to entrust their savings to companies that are often not registered with this department.

The media have a role to play in the information campaign and the popularization of the legislation in force, with a view to preventing this kind of scandal.
Three days later Congo Media Time reported the arrest of Prince Bakaba and Beri Mayembo. The pair had previously turned themselves in for interrogation.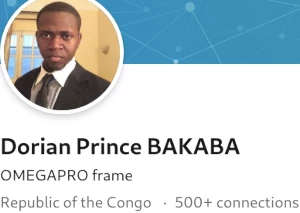 On LinkedIn Bakaba goes by Dorian Prince Bakaba. He claims to be a Platinum Leader within OmegaPro.
Bakaba appears to have joined and begun promoting the Ponzi scheme back in 2019.
Possibly due to language-barriers, I wasn't able to find anything on Mayembo.
Additional arrests of unnamed OmegaPro suspects are also reported to have been made.
OmegaPro is an MLM trading bot Ponzi run by Andreas Szakacs (Sweden), Mike Sims (US) and Dilawar Singh (Germany).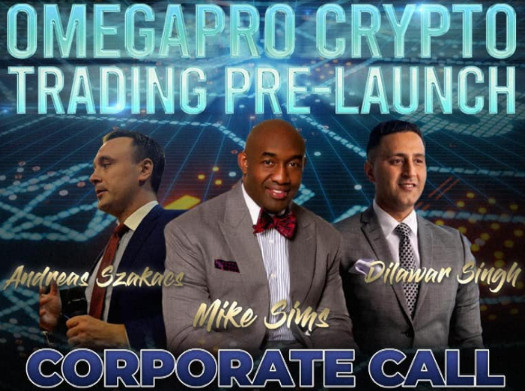 All three have relocated from their respective home countries to Dubai.
In addition to Congo Republic, OmegaPro regulatory action has been taken by Spain (two fraud warnings), Mauritius, Argentina, Colombia, France, Peru, Belgium and Chile.
SimilarWeb currently ranks top sources of traffic to OmegaPro's website as Colombia (50%), France (9%) and Nigeria (5%).