Interpol, FBI to receive uFun Club scammer details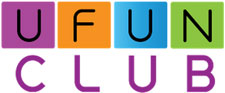 Four more uFun Club scammers were arrested in Thailand are to be arrested later today, but the more pressing news is once again the involvement of international authorities.
Providing an update on the uFun Club criminal case to media in Thailand, yesterday ssistant national police chief Lt-General Suwira Songmetta advised
With 19 fugitives having already fled to other countries, Thai police had information about their crimes and identity translated to English and forwarded to Interpol, the US Federal Bureau of Investigation and police in other countries to locate and extradite them.
It has previously been reported that around ten countries are investigating and assisting Thailand with their criminal case.
Following raids on uFun Club's Thai offices back in April, uFun Club management largely resurfaced in Malaysia. Since then and now under the brand Unascos, uFun Club management continue to solicit investment in Ponzi points.
Meanwhile with Malaysian authorities continuing to sit on their hands, despite uFun Club seemingly using Malaysian banking channels to launder stolen Ponzi funds, it's increasingly looking like rounding up uFun Club insiders there will be left to Interpol.
BehindMLM first reported FBI involvement in the case last month. The extent to which the agency is involved and investigating uFun Club however remains unclear.
Naturally being a regulatory investigation there's no timeframe for what happens after Interpol, the FBI and authorities elsewhere receive English translations from Thai police, but I'd be surprised if we didn't hear anything further by the end of the month (or early next month at the latest).
Suwira said nine police teams, totalling 150 officers, were hunting for 110 fugitives and their assets. He warned that people who help suspects to conceal assets would also be subject to legal action.
The leg work has already been done, now it should just be a matter of rounding up those wanted and extraditing them.
The only possible holdup I can think of might be an investigation on a local level, to determine the extent to which fraud might have been committed in home-soil (the US and Australia stand out in this regard).
Should authorities proceed with their own investigations, we might see a delay in the Thai case as those responsible are held accountable locally.
Two recent examples of this happening are the arrests of Nicolas Giannos in Samoa and Tiago Fontoura in Tunisia, both in connection with Ponzi fraud.
Stay tuned…