uFun Club scammers arrested in Samoa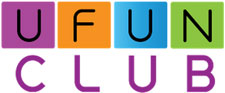 Mid-May we reported on uFun Club investor Nicolas Giannos schmoozing with the Samoan government and Central Bank of Samoa.
Giannos and a Samoan female friend touched down in Samoa in early May, and over the next few weeks gave uFun Club presentations before the Central Bank Governor, the Samoan Deputy Prime Minister and even the Prime Minister.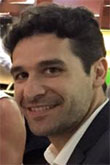 Giannos (right) claimed the aim of the presentations was to "introduce uFun Club".
Armed with a 'a letter signed by a Samoan Cabinet Minister, endorsing (uFun Club) and encouraging people to support it', Giannos quickly began recruiting locals into the scheme.
When exactly he started is unclear, but by the end of May Giannos had solicited over one hundred thousand dollars in uFun Club investment.
In late May Giannos began to transfer the proceeds of his month of scamming in Samoa back to the UK.
The first transaction was made successfully, the reports said. The second transaction which was about to be made within a few days, was more than $100,000.
It was this second transaction that caught the attention of authorities.
The reports said the bank teller got suspicious with the large amounts of money sent within a week and the Central Bank was informed.

The couple's bank account has since been frozen by the Central Bank pending the outcome of an investigation.
As I understand it the transaction was eventually approved and went through, but it did trigger a police investigation into Giannos' activities.
Whether or not Giannos knew he was under investigation is unclear, but he was arrested attempting to leave Samoa on Tuesday May 26th.
The arrest was made after Samoan police concluded that uFun Club was a "pyramid moneymaking scam".
A full investigation into uFun Club has now begun in Samoa, headed up by Police Commissioner Egon Keil.
Whether or not any Samoan politicians (in particular the Cabinet Minister who wrote the endorsement letter) will be held accountable, remains to be seen.
The Central Bank of Samoa meanwhile has issued the following statement:
The Central Bank of Samoa ("the Bank") has identified what appears to be a pyramid scheme and has collected relevant information (domestically and internationally) through our Financial Intelligence Unit and Anti-Money Laundering Department.

The Bank then coordinated with the different enforcement agencies, including the forwarding of the matter to the Police for their further investigations.

It is in this regard that we will no longer comment on this matter as it is with the Police.
If Central Bank Governor Maiava Atalina Ainu'u-Enari had any suspicions during Giannos' uFun presentation to her on the 15th of May, she doesn't appear to have let them on.
Infact the presentation appears to have initially gone rather well, with Ainu'u-Enari happy to pose with Giannos infront of a uFun Club presentation slide immediately after: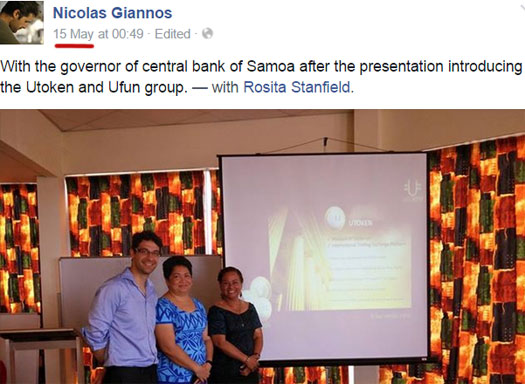 Further details as to the status of Giannos remain unclear, but it is believed he remains in police custody in Samoa.
The status of the funds Giannos transferred out of Samoa is unclear.
One uFun Club investor who was prolifically sharing Giannos' Facebook updates throughout May is Lyn Summers.
Summers' Facebook profile was a flurry of activity throughout last month, however Summers now hasn't updated since the 29th of May.
Yesterday Thai police announced that Australian authorities were actively investigating uFun Club. Summers resides in Queensland, Australia, but at this stage we're not clear on whether she's fallen under investigation yet.
Having been closely following Giannos' adventures in Samoa though, Lyn Summers going quiet two days after he was arrested is not likely to be a coincidence.
Stay tuned…