Why uFun Club's pre-IPO investment offerings are bollocks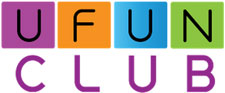 Ponzi scheme funds are dirty money.
Logically it follows that when invested in otherwise legitimate process, sooner or later the law is going to catch up and "claw back" the funds.
After much fanfare and posturing of legitimacy, this is exactly what we've seen go down with uFun Club's investment in Bina Puri condos.
uFun Club did indeed invest funds in a Thai subsidiary of Bina Puri, one of Malaysia's largest construction firms. And as a result of that, months of claims of legitimacy by association followed.
"Why would Bina Puri accept funds from a Ponzi scheme?"
"uFun Club has partnered with a big construction firm, of course it's not a Ponzi scheme!"
"How can a Ponzi scheme invest in a construction project right under the noses of authorities and get away with it?"
And on and on it went…
Things first went awry when Bina Puri clarified that there was no such partnership, but rather all that uFun Club did was "express interest" in buying some condos.
These condos were part of the Bangkok Marina Resort and Spa development.
All was well until Thai police raided uFun Club's local office and began making arrests.
As the investigation progressed, Bina Puri saw their Thai offices raided, as authorities sought to track funds laundered by uFun Club.
A week or so later Bina Puri then issued a statement, clarifying there being no partnership between uFun Club and the firm. Bina Puri had previously issued a similar statement late last year, however this mostly ignored by uFun Club affiliates.
Long story short, uFun Club had laundered 200 million THB ($5.9 million USD), which the firm will now have to pay back.
Following a followup meeting between Bina Puri, the developer of the @Room 46 condos, Thai police and the Anti-Money Laundering Office (AMLO) yesterday,
Developers of two condominium projects have been told by the police to hand over about 200 million baht in cash paid by Ufun Store Company for the purchase of 146 condominium units to the Anti-Money Laundering Office.
Earlier this month Thai police revealed that uFun Club had purchased forty-six condos in the @Room 46 project. uFun used the condos to wine and dine their top recruiting investors when they held local events in Thailand.
The discussion covered two options: that the two developers hand over the money they received from Ufun to AMLO or the AMLO impound all the condominium units bought by Ufun for public auction to raise money to compensate the affected investors of Ufun Store.
Currently Thai police hold the deeds to the uFun Club purchases, with the finer details of how the funds paid for them will be transferred to AMLO still being fleshed out.
The meeting was inconclusive and it was suggested that public receivers might have to file bankruptcy lawsuit against Ufun in order that its seized assets would be put on auction.
What isn't in question though is that the properties were purchased with laundered Ponzi money, with any claim uFun Club might have to them forfeited.
And that's the reality of Ponzi schemes attempting to launder funds through investment.
Yet it's against this backdrop that uFun Club investors continue to be lead down the garden path…
The latest ploy sees uFun Club investors advertising the conversion of worthless uTokens into worthless "investment points". This brings uFun Club further into alignment with the "Ponzi points" business model, pioneered by Zeek Rewards.
In reality uFun Club was created around this model, only now they've dropped the cryptocurrency facade.
After converting uTokens into investment points, uFun Club affiliates are then being told they'll be able to invest in "pre-IPO shares" in various ventures uFun Club will stake an interest in.
To that end we've seen uFun Club announce a series of projects this past month. First there was the Gateway Klang project, then the purported nickel mine in Indonesia and the beauty salon chain, MednSpa.
I've also seen talk of uFun Club opening a "uStore chain" up in China, but specific details of the project have yet to surface.
The developments with the nickel mine, MednSpa and uStore are of particular relevance, as both revolve around plans for expansion into China (or the sale of nickel to Chines buyers pertaining to the mine).
Yesterday it was revealed China begun investigating uFun Club back in September 2014. So far this year Chinese authorities have so far made over ten arrests and seized $4.1 million dollars.
One of those arrested is believed to be uFun Club's CEO.
The investigation continues, but uFun Club affiliates would have you believe that the company is somehow just going to carry on business as usual in China.
To date there's been no coverage or acknowledgement of the Chinese arrests in uFun Club affiliate circles, at least not publicly.
Instead, uFun Club affiliates are advertising that sums of up to $500,000 USD invested before June are going to "multiply by ten times" (Umesh Rana).
How?!
Quite obviously Chinese authorities are not about to let the scheme continue to launder funds into the company, which puts pretty much every claim about pre-IPO investment uFun Club affiliates are currently making to rest.
All that's left is the Gateway Klang project which, like the Bangkok Marina and Spa development, is just the purchase of condos.
And what with Thai police expected to file the required documents with Public Prosecutors by the end of the month, which will in turn see indictments issued. Malaysian authorities have already stated that once these indictments are issued they'll cooperate with Thai authorities to locate and extradite fugitive uFun Club executives as required.
Pol Lt-Gen Suwira said police had drawn up a diagram showing the money trail of Ufun and its network of brokers who convinced members of the public to invest with Ufun.
You think that information isn't being shared with Malaysian authorities even as you're reading this article?
The stark reality of the situation uFun Club is currently in is night and day when contrasted against the rosy "pre-IPO" nonsense being churned out.
Sooner or later the developer behind the Gateway Klang project is going to pull a Bina Puri and either have any funds invested seized by Malaysian authorities, or refunded back into the accounts they were paid from (assuming the accounts are not frozen in the meantime).
And that leaves us with what?
Cheesy comparisons with Alibaba and promises of projects being developed in China, who are investigating and arresting any uFun Club management who set foot inside the country.
Talk about being served up a bullshit sandwich…
Eat up folks!