FBI & Australian authorities investigating uFun Club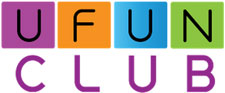 We'd earlier received reports that the FBI were investigating uFun Club, and can now confirm as much.
That the FBI and Australian authorities are investigating uFun Club was revealed at a press-conference, following the arrest of two more uFun Club suspects in Thailand.
Natee Teerarojpong, 58, a gay rights activist, was apprehended in the Northeast, and Thana Wongkham, 23, was arrested at the Nong Khai border checkpoint as he was about to cross the border into Laos.
Natee was suspected of being a leading member of UFUN; he reportedly gave speeches and was widely respected among other members.

He was also a leading participant at a rally outside CentralWorld and the Royal Thai Police headquarters calling for justice for UFUN members, Suwira said.

Thana was accused of being a UFUN member and an event speaker. A Department of Special Investigation (DSI) probe found that he had carried out several transactions related to UFUN.
Readers who have been following the case might recall Natee appearing on TV and urging police to "fairly" investigate uFun.
They appear to have done just that, and concluded Natee was one of the primary promoters of the scam in Thailand.
Regarding the involvement of the FBI investigating uFun Club, the agency appears to have gotten involved following the filing of claims by US-based victims.
BESIDES cooperation from Malaysian, Chinese and Australian crime busters in the case of UFUN's alleged pyramid scheme, Thai police will also get some help from the United States Federal Bureau of Investigation (FBI), as American nationals were found to be among the damaged parties, the assistant national police chief said yesterday.
Upon further investigation (likely tracing the uplines of those who filed claims);
Suwira said the FBI discovered that UFUN members had wired US$2.2 million from Indonesia to San Francisco and New York on more than five occasions.
Not only that, but US-based uFun investors were also guilty of the money laundering practices we've seen elsewhere in the world:
It was reported that the bank was asked to record the transfers as salaries and payment for goods purchased and not to say it was from UFUN, but the bank implicated UFUN regardless, Suwira said.
Last week we revealed uFun Club had signed up with payment processor uPayCard, under the shell company name "uPocket LTD".
Invoices issued by the company state investors are purchasing bottles of water and software licenses, with there being no mention of uFun Club or uToken investment.
BehindMLM contacted uPayCard almost a week ago seeking comment, but to date the processor has not replied.
Aware that uFun Club appearing on financial transactions would likely trigger regulatory filters, US-based investors seem to think by not mentioning the scam they might have flown under the radar.
Fortunately the banks involved put money laundering detection regulations ahead of their client's personal interests.
Also tied to US-based uFun Club investors is Banque de Developpement de Guinee:
Another suspicious transaction of $31,550 (Bt1.06 million) was made from California to Guinea, he added.
Yesterday we reported that Thai police had issued a warrant against Banque de Developpement de Guinee executive Lim Kim Seng.
The warrant was issued after Seng linked to a money laundering agreement between the bank and uFun Club.
The specific amount of funds uFun Club laundered globally into Guinea has not yet been publicly disclosed.
Seng meanwhile is on the run and believed to be hiding out in Malaysia.
"I'm confident that, with cooperation from the FBI, we could soon elevate this case as a trans-national crime and fugitives fleeing to any country especially the US would be easily captured," Suwira added.
Interrogation of those arrested has also revealed new information on the formation of uFun Club and its fugitive management:
The chief investigator was speaking yesterday at a press conference along with Fauzi Khan Ismail, a counsellor at the Malaysian Embassy in Bangkok. The conference also revealed information about UFUN suspect Arthit Pankaew, who is on the run.

Suwira said police found that Arthit was actually a Malaysian national called Oi Su Huad. He had entered Thailand and applied for a work permit for a job at a water filter factory in Songkhla province in 2007.

He met the factory's adviser, Lt-General Athiwat Soonpan, with whom he jointly set up UFUN Store Co until Daniel Tay bought the company's shares and became UFUN's executive chairman.

Arthit applied for a Thai nationality card in Sa Kaew province by falsely claiming he was born in Thailand, Suwira said.

Investigation found that Arthit had transferred Bt1.8 billion to others while also allegedly withdrawing and smuggling another Bt2 billion over the border to Malaysia.

"Recently Thai police representatives met with the Malaysian police chief to discuss operations in this case and the Malaysians initially suggested they would support the Thai investigation, (but) because no complaints had been filed in Malaysia, (a) case could not be opened there," he said.

Suwira also said that on-the-run UFUN executive Neo Ong had travelled to Thailand 26 times and another suspect, Lee Kuan Ming, had entered Thailand 14 times from October, 2013, to February, 2015, to attend UFUN events, including the signing of a memorandum of agreement with three banks.
We're currently waiting on Thai police to submit a criminal case report either today or tomorrow (Thursday or Friday local time), after which it's expected the case will be given transnational status.
Following that, we should then start to see an escalation of investigation and arrests outside of Thailand (Malaysia and the US in particular).
Whether or not the FBI or regulators in Australia have made contact with local investors is as of yet unclear.
No doubt eyes of nervous investors will now be on Lyn Summers (AU) and members of the uFun Dominators and uFun VIP groups (US).
Stay tuned…