Chengdu event had nothing to do with uFun Club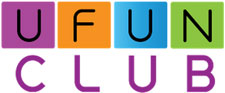 Last weekend there was supposed to be some sort of uFun Club event taking place in Chengdu, China.
Despite it being almost mid-week, details of what this event actually was have remained sketchy.
What we can reveal today is that following the publication of photos of event taking place, that it appears to have had nothing to do with uFun Club.
Photos of the event, purportedly held in Chengdu, China on or around the 14th to 16th of June, reveal banners with the text "Chinese Internet & Innovation Economy Forum":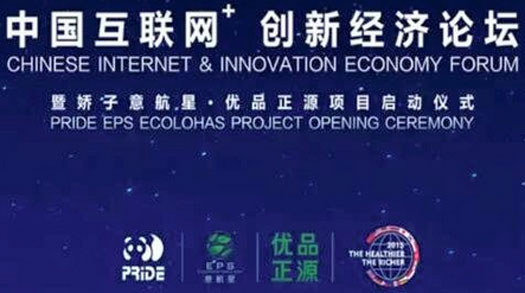 The text "Pride EPS Ecolohas Project Opening Ceremony" appears below, however I was unable to source a definitive answer as to what either of these are.
Whether it's a bad translation or not I have no idea, but "Chinese Internet & Innovation Economy Forum" appears only once on the internet; in a Facebook posting by a uFun Club investor advertising the event.
"Pride EPS Ecolohas Project" is similarly ambigious, with five results all from uFun investors again. And "Pride EPS" as a standalone keyword turned up nothing.
What this event was about and organized by whom? Who knows…
What we do know though is that uFun Club had a minimal presence there.
The only face I recognized was Eddy Tan, uFun Club's Vice-President: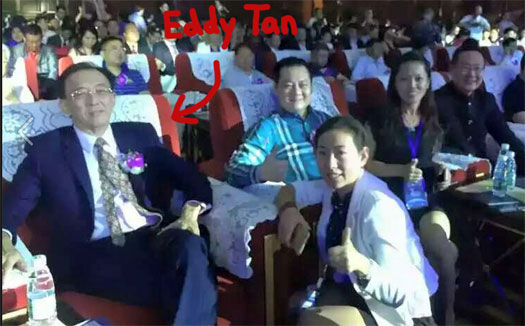 Tan appears to have taken to the stage at some point: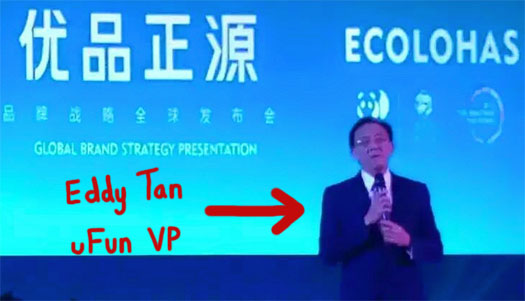 What Tan was on stage for and in what capacity however is unclear.
A smattering of uFun Club investors appear to have been present, but nothing like the numbers we saw at the Gateway Klang ceremony.
As to what you're probably wondering about right about now; To the best of my knowledge uFun Club CEO Daniel Tay was not in attendance.
Social media posts from uFun Club investors have Tay attending a religious ceremony in Malaysia on June 14th: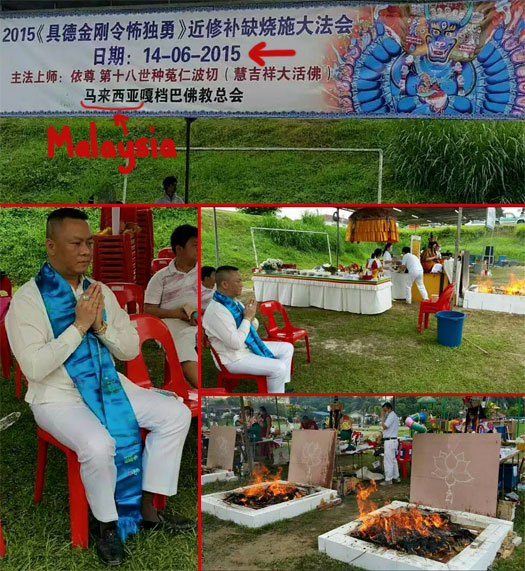 This is the same day the Chengdu event was supposed to kick off.
Trying to make sense of all of this, I think what we're looking at it similar to what happened at the Gateway Klang event and the Indonesian mine visit.
Basically you've got uFun Club attaching itself to an otherwise legitimate project, but with three being no "working together", "partnership" or "opportunity" for uFun Club investors, contrary to what was plastered on social media prior to these events.
Gateway Klang was a private investment by Tay, which saw him given a chair at the front of the event. Not unlike the chair Eddy Tan was sitting in at this Pride EPS event, suggesting he's probably invested funds under his own name (either personal funds or laundered uFun Club investor funds).
That gets him a seat at the front and some stage-time, but that's about it.
Police in Indonesia recently looked into the supposed "partnership with a local mining company" uFun Club had entered into, only to find the company doesn't even exist.
So all that talk of uFun Club retail stores being opened up all around China? Yeah… you've been had.
That Tan put in an appearance at all is a bit surprising, what with China actively investigating uFun Club and having already made several arrests.
I imagine Tan traveled incognito and got out pretty quick once he'd made an appearance.
No news yet on the status of a criminal case report that was due to be filed in Thailand yesterday, but we'll keep you posted if anything comes up.