Thai police seize more uFun assets, Ponzi party in Malaysia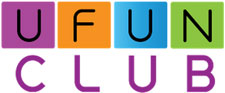 The regulatory reaction to uFun Club in Thailand and Malaysia couldn't be any more different.
Thailand cracked down on the $1.17 billion dollar Ponzi scheme over two weeks ago.
Since then millions of dollars have been seized, along with various properties and other assets.
It's expected that funds seized and raised from the sale of ill-gotten assets will be used to compensate victims of the scam.
Efforts to halt the uFun Club Ponzi scheme in Thailand are ongoing, with the latest action seeing regulators seize a condo and Lamborghini Gallardo belonging to Rathawit Thiti-arounwat.
Various documents (evidence) and a 1.5m tall safe box were also recovered.
Thiti-arounwat was one of the original suspects arrested earlier this month.
The combined value of Thiti-arounwat's seized assets are estimated to be $1.2 million USD. In total, Thai police have now recovered $18.4 million from uFun Club scammers.
Asked about the identity of a 13th suspect, who police have issued an arrest warrant for, he declined to give details for fear the suspect would escape.

Police are gathering evidence to get a warrant to arrest a 14th suspect soon, he said.
Investor complaints also continue to rise, with 228 Thai uFun Club investors having now filed claims for $6.9 million USD.
Meanwhile over in neighboring Malaysia, regulators continue to do nothing to address the global fraud operating under their noses.
Obviously emboldened by regulators continuing to ignore the fraud taking place, yesterday saw uFun Club management hold a gala in Kuala Lumpur.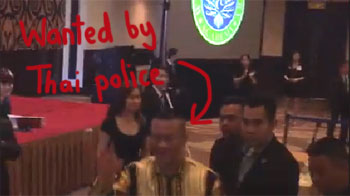 Introduced as a VIP, Daniel Tay (Tay Kim Leng) was flanked by security as he entered the venue.
After high-fiving the crowd of uFun investors and shaking some hands, Tay took a seat in the front-row.
Tay currently has a warrant out for his arrest in Thailand, which Malaysian police are well aware of.
uFun Club's Ponzi party was purportedly held in connection with the signing of an agreement with Sagajuta (Sabah) Sdn Bhd.
The agreement, purportedly in relation to the Gateway Klang mall project, will see millions of dollars of stolen uFun Club investor funds laundered through the construction firm.
The Executive Chairman of Sagajuta (Sabah) Sdn Bhd is Mohd Nazifuddin, son of the current Malaysian Prime Minister.
Nazifuddin's involvement with uFun Club is believed to be behind the lack of regulatory attention there.
And so the current scenario continues to play out.
On one side of the Thai Malaysia border you have authorities doing everything they can to shut down the scheme and limit further losses.
On the other side regulators sit around doing nothing, while a $1.17 billion dollar Ponzi scheme with powerful political allies continues to flaunt defiance.
The uFun Club Ponzi saga continues…