China joins uFun Club investigation, 200+ officers on the case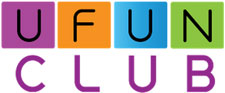 A raid on a UDBP Bank branch in Thailand has uncovered that the Vanuatuan institution, who were not registered to operate as a bank in Thailand, was being used by uFun Club to accept deposits directly from Chinese investors.
So far it has been uncovered that around 8000 Chinese uFun Club investors had deposited around $8.7 million USD with the bank. uFUn Club then used UDBP Bank accounts to launder the funds off to Malaysia and Vanuatu.
In response to the development, China has now officially joined the international uFun Club investigation.
In Thailand alone it was revealed yesterday that there are some two hundred police officers investigating uFun Club, a Ponzi scheme Thai police allege may have stolen as much as $1.17 billion USD from victims around the world.
Following a raid of the Huai Kwang branch of UDBP, police arrested a Malaysian and Chinese manager of the bank along with three other Chinese employees last Friday.
Scores of evidence were also seized, with Thai police yesterday holding a joint-meeting with Chinese authorities to discuss the case.
Chinese police have joined forces with their Thai counterparts to investigate UFUN's alleged pyramid scheme and a transnational crime suppression centre will be set up soon.

Following a three-hour meeting at the Consumer Protection Police Division yesterday, Pol Lt-General Suwira Songmeta said the 200 police investigators would be joined by Chinese Embassy officials to speed up the evidence gathering and formulation of case reports.
China authorities began investigating uFun Club late last year, with over ten arrests made and millions of dollars seized earlier this year.
One of those arrested, Aaron Lee (full name Lee Guang Chen Aaron), is believed to be "Bright Lee", the CEO of uFun Club. However specifics pertaining to the arrest of Lee and his role within uFun Club remain sketchy.
He said the investigation was progressing and 921 people have now filed complaints with police. Arrest warrants had been issued for 18 suspects.

He said the case report should be concluded in two weeks and submitted to the Attorney-General's for consideration as a transnational case.
Of note is that UDBP's role in the scam is being treated separately from that of uFun Club's Ponzi fraud, indicating that at some point charges are likely to be filed directly against the bank.
When news of the UDBP raid first surfaced, it was announced that Thailand hoped to also secure the cooperation of Vanuatuan and Malaysian authorities.
So far nothing has surfaced indicating a willingness to investigate uFun Club from either country.
The silence from Malaysian regulators and police is particularly deafening, as the scandal surrounding association between the scam and Malaysian politicians and members of the royal family grows.
To date Malaysian officials have not publicly confirmed they are actively investigating uFun Club. Nor have they formally committed to joining the Thai investigation.
Thai police first contacted Malaysian authorities to request their assistance back on April 16th.
uFun Club executives currently remain free to operate what's left of the scheme from within Malaysia, although recent reports suggest uFun management might be looking to flee the country for somewhere in the Pacific.
Should uFun Club executives escape Malaysia and only then the country's authorities commit wholeheartedly to the uFun investigation, questions surrounding Malasia's non-committal to investigating uFun will only intensify.
Meanwhile over in uFun Club Ponzi lala land, top investors still insist the scheme is going to hold a big gala party in China next month.
As per an update from Casey Tan published over the weekend,
In June, next month we will be in Chengdu, China to witness the Grand opening of the first Ustore Chain.

Soon we will have Ustores all Across Asia, Africa, The Americas and Europe.
Riiiiiiiiiiiiiiiight.