Sann Rodrigues fled Brazil with help of Federal Police

Federal police have launched an investigation into how Sann Rodrigues managed to flee Brazil in 2015.
Like Carlos Wanzeler, after authorities in the US moved against TelexFree, Rodrigues fled to Brazil.
At the time authorities in Brazil were conducting parallel investigations into TelexFree.
Rodrigues, being the highest earner in the company, was naturally a person of interest.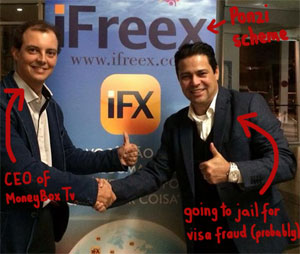 Rodrigues was also under investigation for his involvement in iFreeX, another Ponzi scheme he fronted after TelexFree.
The iFreeX investigation lead to a court order prohibiting Rodrigues from leaving Brazil in 2015.
Despite being added to the national no-fly list, Rodrigues boarded a flight out of Guarulhos International Airport.
A long-running investigation into how that happened has revealed internal corruption.
As per a report by The Gazette, federal prosecutors show that a lawyer and two former police officers worked together to remove Rodrigues name from the no-fly list.
This was done in exchange for R$150,000 allegedly paid by Rodrigues in cryptocurrency (~$34,000 USD).
As part of the investigation, another R$1,485,576 in cryptocurrency has been seized (~$340,000 USD).
With respect to those who assisted Rodrigues, a February 18th Federal Police press-release reveals;
Four search and seizure warrants and one preventive arrest warrant are being carried out  in the cities of Santana de Parnaíba / SP, São Paulo / SP, Brasília / DF and Florianópolis / SC.
At the time of publication the prosecutor's investigation is ongoing, meaning further details are not available.
As for Rodrigues, after fleeing Brazil he wound up back in the US. A visa fraud criminal case saw Rodrigues subject to home incarceration from June 2015.
As part of his negotiations with the SEC, Rodrigues secured a seemingly legitimate admin position at a trucking firm.
In September 2016 Rodrigues plead guilty to visa fraud. In November that same year he was sentenced to two years supervised release.
In April 2017 Rodrigues settled his SEC TelexFree fraud case for $1.7 million.
Unable to return to Brazil, Rodrigues is believed to have relocated to Portugal.
He popped up on our radar in January 2019 promoting the BitinForex and Top10Cap Ponzi schemes.
Fortunately both schemes failed to gain any traction.
Currently Rodrigues is pushing questionable schemes through his YouTube channel, "Recommends Top – Investment recommendations!":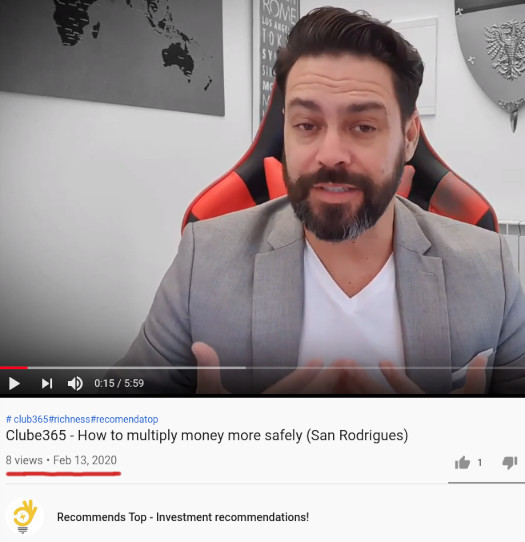 Rodrigues' SEC settlement prohibits him from committing further acts of securities fraud.
Taking a leaf out of fellow TelexFree scammer Faith Sloan's book however, he doesn't seem interested in adhering to his injunction.