Sanderley Rodrigues arrested for visa fraud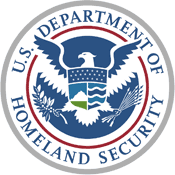 My email inbox blew up overnight with news of Sanderley Rodrigues arrest in New Jersey.
Details were sketchy, but it appears Rodrigues was picked up on May 18th and is currently being held in a state prison.
Now I know what you're thinking (because I was thinking it too), but Rodrigues' arrest doesn't appear to have anything to do with his activities in TelexFree or iFreeX.
At least not directly…
Suspicions were aroused following Rodrigues' Facebook profiles going dark on the 16th of May.
This was characteristically unusual for Rodrigues, who is a rabid social media enthusiast.
I thought maybe something was up with iFreeX, but were waiting for more information to emerge before I published anything.
That information came by way of an arrest warrant issued for Rodrigues on May 7th.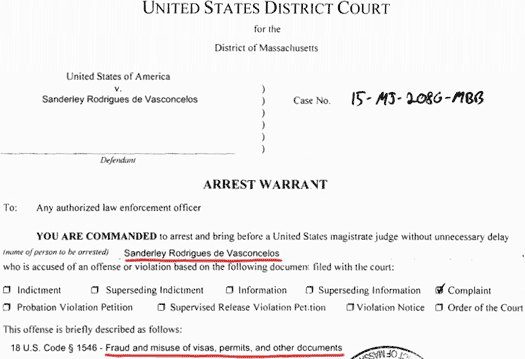 Rodrigues was picked up by the Department of Homeland Security on May 18th, who were investigating him for "suspected visa fraud activities".
For background information on the case (immigration law), we turn to an affidavit filed by Special Agent Paul Melican;
Foreign nationals (defined as "aliens" under immigration law) who wish to permanently live and work in the United States must obtain permission from United States Citizenship and Immigration Services (USCIS) and the United States Department of State.

There are a variety of manners in which aliens are able to obtain lawful permanent resident status, commonly called a "green card", in the United States.

Most aliens obtain lawful permanent resident status by being sponsored by a family member or by being sponsored by an employer.

If the alien is present in the United States when he or she seeks lawful permanent resident status, both the sponsor and the alien are required to file certain forms or applications with USCIS.
These forms are the basis of USCIS deciding whether or not an "alien" is issued a green card, with which they can then legally reside and work in the US.
Title 18, United State Code, Section 1546(a), entitled "Fraud and misuse of visas, permits, and other documents," makes it a crime for any person to receive, possess, or use any alien registration receipt card, knowing that it has been procured by means of any false claim or statement.
Sanderley Rodrigues has one of these green cards, with how he obtained it what got him arrested.
According to the Department of Homeland Security (DHS), Rodrigues
first came to the attention of the United States government in 2006 when the SEC charged Rodrigues with violation of the Securities and Exchange Acts.

In particular, the SEC charged Rodrigues with owning and operating Universo FoneClub Corporation … a pyramid scheme which defrauded unsuspecting investors of millions of dollars.
The Universo FoneClub case saw Rodrigues deposed by SEC attorneys. In these depositions, Rodrigues claimed
he had resided in the US since 2003 and had filed Massachusetts income tax returns in 2003, 2004 and 2005.
According to DHS Special Agent Melican however,
I have queried Department of Homeland Security databases and I cannot find any record of Rodrigues' lawful entry to the United States between 2003 and 2006.

Based on that lack of a record, I have reason to believe that Rodrigues was unlawfully present in the United States during that period.
In 2009 Rodrigues applied for a tourist visa to enter the US with, which was granted.
One of the conditions a tourist visa is granted on is that the applicant has not 'previously been unlawfully present int he United States for more than one year'.
If this is the case, then the applicant is barred from entering the US under a tourist visa for a minimum of ten years.
Special Agent Melican obtained a copy of Rodrigues tourist visa application, filed on June 2009.
In it, Rodrigues appears to have made a number of "false statements".
Question number 9 on the visa application asks what countries the applicant has visited in the last 10 years.

Rodrigues answered that question "Brazil, Spain, Italy, France, Germany, Austria, Switzerland".

That answer constituted a false statement because Rodrigues failed to reveal his residence in the United States from 2003 to 2006 and the fact that he was in the United States on August 31, 2006 when he was deposed by attorneys with the SEC.

In another example, question number 29 on the visa application specifically asks if the applicant has ever been in the United States.

Rodrigues answered that question "no".
Why did Rodrigues lie on his visa application?
Had Rodrigues answered the questions on his visa application truthfully, it would have been discovered that he had been unlawfully present in the United States.

It would have then been determined that Rodrigues de Vasconcelos was inadmissible to the United States and ineligible to receive a visa.

Without a visa he would not have been allowed to enter the United States legally.
Sann Rodrigues' fraud doesn't stop there though…
A tourist visa does not permit the visa holder to work legally in the US.
Yet after Rodrigues entered the US on his granted tourist visa in July 2009,
Rodrigues gave an interview to a Brazilian language news organization called Globo News.

In the article Rodrigues claimed that he had opened a business in Malden, Massachusetts.
That business was VICSS.
An online review of Massachusetts Secretary of State record reveals that VICSS, Incorporated was established as a Massachusetts Corporation in February 2010.

In April 2010, VICSS, Inc. sponsored Rodrigues in an application to change his non-immigrant status from that of a tourist to that of an intercompany transferee.

The corporation registration documents list the president of VICSS Inc. as Aguiar DeFreitas and it was DeFreitas who sponsored Rodrigues for a change in his non-immigrant status in April 2010.

It was also DeFreitas who filed a visa petition sponsoring Rodrigues de Vasconcelos for permanent resident status in April 2011.
Rodrigues' application was ultimately accepted, with a green card issued and mailed out on March 22nd, 2012.
As with Rodrigues previous visa forms however, once again he lied on his application.
Question 1a asks, "Have you ever in or outside the United States knowingly committed any crime involving moral turpitude or a drug related offense for which you were not arrested?"

Rodrigues answered that question "no.".

That answer constituted a false statement because Rodrigues committed a crime involving moral turpitude, to wit: visa fraud, when in 2009 on his tourist application he falsely stated that he had never been to the United States.

In addition, question 1b asks "Have you ever in or outside the United States been arrested, cited, charged, indicted, convicted, fined or imprisoned for breaking any law or ordinance, excluding traffic regulations?"

Rodigues answered that question "no."

That answer constituted a false statement because Rodrigues was in fact charged by the SEC in 2006 for violating the Securities and Exchange Acts and promoting a pyramid scheme.

In addition, in answer to question 9 of the form which asks, in pertinent part, "…have you, by fraud or willful misrepresentation of a material fact, ever sought to procure, or procured, a visa, or other documentation, entry into the United States, or any immigration benefit?"

Rodrigues answered that question "no."

That answer constituted a false statement because in 2009 Rodrigues obtained his tourist visa by fraud or misrepresentation of a material fact, to wit: Rodrigues failed to disclose he had previously resided in the United States from 2003 to 2006.

Rodrigues then used the fraudulently obtained tourist visa for entry to the United States.
Questions on a green card application must be answered truthfully under penalty of perjury.
The last part of the DSI investigation into Rodrigues required the recent use of his fraudulently obtained green card (which would confirm it was still in existence and being used), which Rodrigues conveniently provided on May 3rd.
On Sunday May 3, 2015, Rodrigues was encountered by United States Customs and Border Protection (CBP) Officers at Logan International Airport in Boston, Massachusetts.

CBP officers encountered Rodrigues during an outbound inspection prior to his boarding a flight to Israel.

Rodrigues stated that he was embarking on a trip to the holy land with a church group for a week visit.

During the outbound inspection, Rodrigues presented his fraudulently obtained green card to CBP inspectors are proof of his authorized stay in the United States.
In his sworn affidavit, Special Agent Melican concludes;
Based on the foregoing, I submit that there is probable cause to believe that in the District of Massachusetts, on or about March 22, 2012, Rodrigues did receive a green card and, on May 3, 2015, Rodrigues possessed and used that green card, knowing that the green card had been procured by means of any false claim or statement in violation of 18 U.S.C §1546(a).
An arrest warrant was issued on May 7th under seal, with Rodrigues apprehended in New Jersey on May 18th, after which the details of the criminal case against him were unsealed.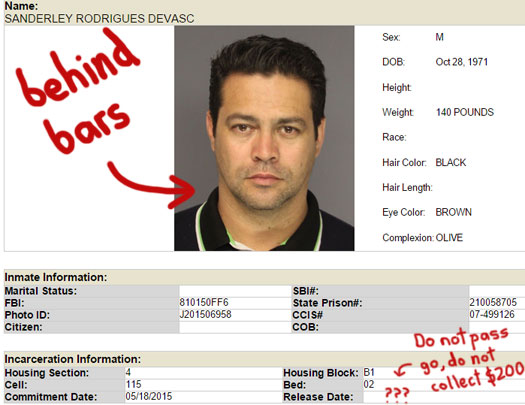 What Rodrigues was doing in New Jersey is unclear.
As I stated at the beginning of this article, Rodrigues' visa fraud arrest isn't directly tied to his ongoing fraudulent activity in TelexFree and iFreeX, but I'd be willing to bet my unsoiled undies DHS were investigating him as a person of interest.
If not for his involvement in iFreeX (whom the state of Massachusetts issued a public warning against), then at the very least as part of the SEC's civil lawsuit against him (TelexFree).
Rodrigues was TelexFree's largest net-winner and, despite publicly boasting he stole at least $3 million dollars from investors, claimed to be a victim of the $1.8 billion dollar Ponzi scheme.
For his part in committing visa and immigration fraud to illegally enter the US and maintain residence, Rodrigues now faces a maximum term of imprisonment of 10 years.
What this means for iFreeX, which Rodrigues is believed to own and operate, is as of yet unclear.
Stay tuned…
Update 27th May 2015 – Rodrigues is now out on bail. He had to post a $200,000 bond and has been subjected to ankle-monitoring and house arrest.