Konstantin Ignatov released from prison on $500,000 bond

OneCoin CEO Konstantin Ignatov is scheduled to be sentenced on May 14th, 2021.
In the meantime, a January 28th filed appearance bond reveals Ignatov has been released on a $500,000 surety.
On the surface, a half million bond seems a bit low for criminal charges relating to a $4+ billion Ponzi scheme.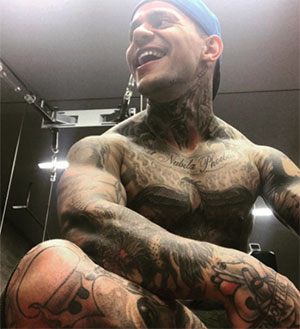 Since his arrest in early 2019 however, Ignatov (right) has been assisting US authorities in OneCoin related criminal cases.
If I had to guess, Ignatov's ongoing cooperation factored heavily into his release.
The $500,000 was paid by Ivan Iochkolovsky (aka Ivan Yochkolovski) and Draga Lambreva. Names I'm not familiar with.
Going back two years, Crypto Xpose cited documents revealing Iochkolovsky met Ignatov in a gym a year prior to his arrest.
Draga Lambreva is Iochkolovsky's mother.
As per the terms of Ignatov's filed Appearance Bond, he is required to
appear at all future court hearings
surrender himself for sentencing
surrender his passport
remain in home incarceration in the Southern District of New York with location monitoring
Although he's yet to be sentenced, we know Ignatov's plea deal includes entry into the witness protection program.
One side effect of Ignatov's cooperation has been the continual push-back of his sentencing.
I could be wrong but I suspect Ignatov won't be sentenced until Mark Scott and  Gilbert Armenta (possibly David Pike too) have been sentenced.
Armenta is up for sentencing on April 2nd. Scott for June 14th.
Such to the extent Ignatov might be utilized in Sebastian Greenwood's case we don't know. That would push Ignatov's sentencing back even further.