BBC podcast explores Ruja Ignatova's disappearance

As part of their BBC Sounds podcast collection, presenter Jamie Bartlett is exploring the disappearance of OneCoin's Ruja Ignatova.
I wanted to listen to a few episodes of the eight-part series before I published an article. And having now done so, I can wholly recommend "The Missing Crypto Queen" as worth a listen.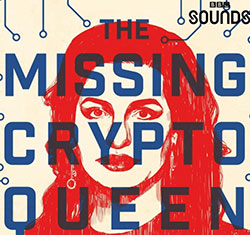 As I write this two episodes are available, the first of which is a general introduction to OneCoin and Ruja Ignatova's cult of personality within it.
The second episode starts to dig deeper, getting into OneCoin not having a blockchain and the issues that raises.
One scene, in which Bartlett and producer Georgia Catt track down Ignatova's luxury yacht in Bulgaria, stood out as a highlight.
As revealed in the second episode, OneCoin corporate did issue some canned responses to Bartlett's enquiries about the blockchain.
In a nutshell OneCoin tried to equate a SQL database to an actual blockchain – despite the obvious differences.
Elsewhere on the internet OneCoin executives seem quite upset about the podcast.
Victoria Nicole, who our readers believe is OneCoin head of marketing Lyubomira Bozhinova, derided the podcast as lacking facts and failing to provide "the other side of the debate".
As previously mentioned, Bartlett does include OneCoin's responses to his queries in the podcast. So either Nicole/Bozhinova has passed judgement without actually listening to it, or she's being disingenuous.
Hardly surprising either way.
Based on the interviews Bartlett conducted and his traveling to Bulgaria, it seems nobody from OneCoin corporate wanted to go on the record.
Let's face it, that's really what Nicole/Bozhinova is trying to detract attention from.
While none of Bartlett's research thus far into OneCoin is new to me having been reporting on OneCoin since 2014, I've been told the next five episodes go beyond public knowledge.
Looking forward to it.
The first two episodes of The Missing Crypto Queen are available for listening. I believe episodes three to eight will be released weekly.
I'll update below with any interesting tidbits from the episodes. Other than general highlights though, I don't intend to give away detailed spoilers.
According to the BBC's website, The Missing Crypto Queen will be available online till September 2020.