Mark Scott guilty, OneCoin's Bulgaria office cleared out

In a verdict that will likely surprise no one, a jury has found Mark Scott guilty of laundering money for OneCoin.
Early on in the trial it became apparent not so much whether Scott (right) would be found guilty, but how guilty.
To that end Scott's defense team put forth his ignorance of OneCoin's fraud, and insistence that OneCoin having or not having a blockchain had anything to do with Scott's money laundering activities.

As the trial wound down, it was also revealed Scott (right) personally received $50 million from OneCoin.
Scott's OneCoin windfall would see him boast he'd earned "50 by 50". Scott is currently 51 years old.
As reported by Inner City Press' Matthew Lee, Scott's jury deliberated for four hours.
The jury found Scott guilty of both money laundering and bank fraud. As the verdict was read out, Scott's wife (right, with Scott) began "wailing".
During questioning with the Judge after the verdict, Scott's attorney signaled there will be an appeal.
Scott is facing up to fifty years in prison, with sentencing scheduled for February 21st next year.
While all this was going down in the US, over in Bulgaria goons were busy clearing OneCoin's Sofia office out.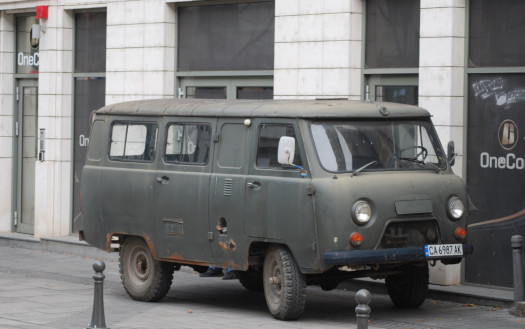 According to Capital Weekly journalist Nickolay Stoyanov, a rusted out Russian UAZ van rolled up and was filled with "various office equipment and supplies".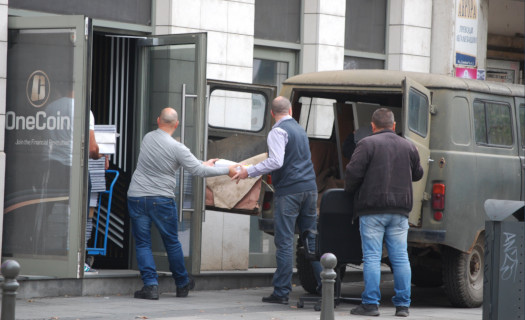 The DOJ have asserted OneCoin was an estimated $4 billion Ponzi scheme. To date Bulgarian authorities haven't lifted a finger against OneCoin, at least not publicly.