OmegaPro's 2021 Fintech awards bought at a Bollywood show?

In September 2021 OmegaPro boasted it had won ""The Best Financial Services Platform 2021" and "The Best Fintech Start-Up 2021" awards.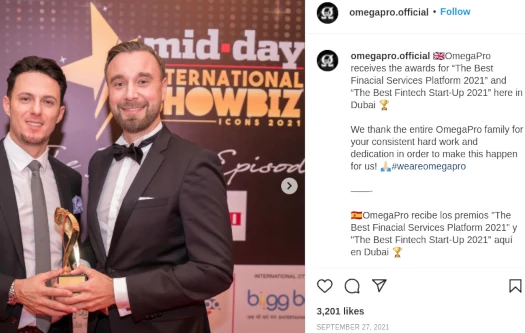 No context was provided, other than the awards were handed out in Dubai.
As a BehindMLM reader has pointed out, if you examine the backdrop, things start to fall apart.
The background logo is for the Mid-Day International Showbiz Icons 2021 event.
What does OmegaPro, a 200% ROI trading Ponzi scheme have to do with showbiz?
Obviously nothing.
So how is that OmegaPro co-owner Andreas Szakacs is up on stage, receiving a Fintech award at a Bollywood showbiz event?
Mid-Day is a "homegrown newspaper" based out of Mumbai, India.
Part of Mid-Day is "BrandMedia", through which companies can publish ads (think Ruja Ignatova's notorious Forbes magazine cover).
Not surprisingly, Mid-Day's Showbiz Icons 2021 event was held as part of BrandMedia.
As written about on the BrandMedia section of their website;
The two days awards ceremony organized by Mid-Day, the English newspaper of Jagran Group, honored cinema stalwarts for their remarkable achievements at the Mid-Day International Icon Awards ceremony in Dubai.
Dilawar Singh and Andreas Szakacs are recognized as "film business stalwarts", among a host of what appears to be individuals with actual ties to Bollywood.
How did that happen?
Well money, obviously.
It's yet another example of OmegaPro using meaningless legitimacy via association to market their Ponzi scheme.
Another example recently covered on BehindMLM, was OmegaPro trotting out Steven Seagal at their own Jan 2022 Dubai event.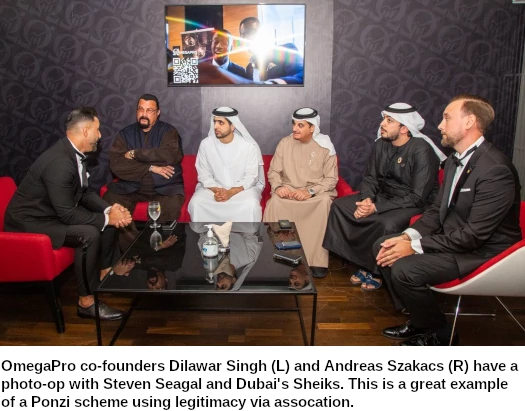 Eric Worre, representing his company Network Marketing Pro, also spoke at the event.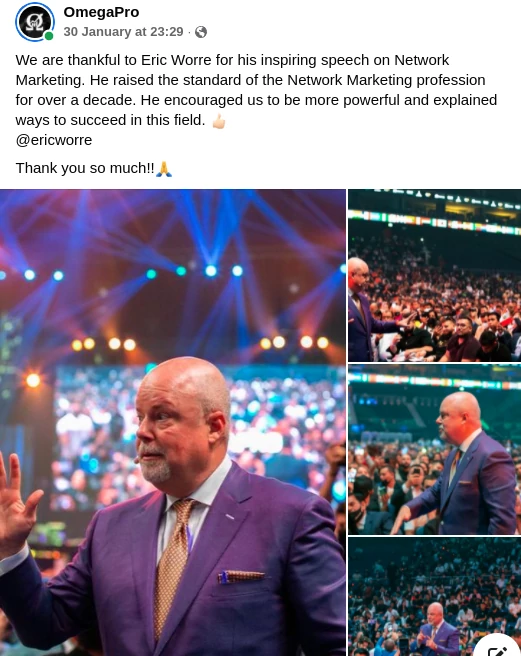 Here at BehindMLM we routinely shoot down legitimacy via association attempts. If your business model is rotten to the core, paying companies to present you with bullshit awards doesn't change that.
Regulatory fraud warnings against OmegaPro have been issued in Colombia, Spain, France, Peru, Belgium and Chile.