Qualpay & Synovus Bank file appeal over $6.3 mill MOBE funds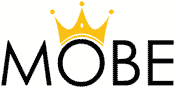 Rather than accept an August 8th ruling denying them $6.3 million in stolen MOBE victim funds, Qualpay and Synovus Bank have filed an appeal.
The previously granted TRO directed MOBE's bank and payment processors to turn over any funds related to the business to the Receivership.
Over an eighteen month period Qualpay processed $80 million for MOBE, $6.3 million of which was held in a reserve.
Qualpay used Synovus Bank to process the funds, with both seeking relief from the already granted TRO.
In a nutshell, Qualpay and Synovus Bank argue the $6.3 million in MOBE victim funds are theirs to do with as they please.
Early last month respective motions seeking relief from the TRO were denied, requiring Qualpay and Synovus to turn over the $6.3 million by August 16th.
As far as I know that happened, however since then both Qualpay and Synovus Bank have filed an appeal.
The case docket reveals two Notices of Appeal (one from Qualpay and one from Synovus Bank), informing the court appeals were filed in the Eleventh Circuit on or around August 31st.
Those appeals will now play out, with the funds in question sitting in a separate account pending a decision.
I imagine after Qualpay and Synovus Bank bring up the same arguments as to why they should be permitted to keep $6.3 million in fraudulently obtained funds, their respective appeals will be denied and that'll be that.
Certainly the preliminary injunction granted against MOBE and Matt Lloyd yesterday isn't going to help their cause.
Fraud is fraud guys, you don't get to keep stolen money.
Update 2nd June 2020 – QualPay's campaign has come to an end following a suspended $46.7 million settlement with the FTC.
Update 15th December 2020 – A $2 million dollar settlement has been reached between Synovus Bank and the MOBE Receivership.