QualPay settles MOBE fraud charges with FTC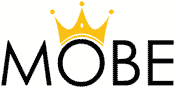 MOBE's payment processor QualPay has settled fraud charges with the FTC.
The settlement includes a $46.7 million dollar suspended monetary judgment.
As per a June 1st press-release issued by the FTC;
Qualpay ignored numerous signs that MOBE was a fraudulent business.

The red flags listed in the complaint include questions about whether MOBE was a domestic or international company, the nature of MOBE's business model, MOBE's history of excessive chargebacks, and claims MOBE made in its marketing materials about helping consumers make "hundreds of thousands of dollars per year."

The complaint also alleges that Qualpay failed to follow its own internal policies when it came to managing MOBE's accounts.

Specifically, the company failed to review MOBE's business practices in detail, which would have revealed numerous elements that should have eliminated MOBE as a client under Qualpay's policies.

"Ignoring clear signs that your biggest customer is a bogus online business opportunity is no way to operate a payment processing business," said Andrew Smith, Director of the FTC's Bureau of Consumer Protection. "And, it's a sure-fire way to get the attention of the FTC."
Rather than defend the FTC's allegations, QualPay settled. The $46.7 million judgment was suspended due to inability to pay.
The settlement prohibits QualPay from
processing payments for business coaching companies or other merchants designated as high-risk; and
making, or assisting merchants in making, deceptive statements to consumers or working to avoid fraud or risk monitoring programs.
QualPay shamelessly fought the court-appointed Receiver over $6.3 million it fraudulently obtained from MOBE.
They lost their claim in August 2018. An appeal was filed but doesn't seem to have gone anywhere.
As of January 2020 Synovus Bank, which QualPay used, filed a desperate intervention motion.
That motion was denied, prompting Synovus to file an appeal. It would seem QualPay's FTC settlement renders Synovus' appeal moot.