Synovus Bank to retain $2 million of MOBE victim's funds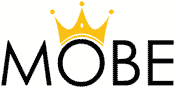 A proposed settlement between Synovus Bank and the MOBE Receivership was filed on September 17th.
If approved, the settlement will effectively end Synovus' campaign to retain $6.3 million in MOBE victim's funds.
The funds in question where fraudulently obtained through MOBE, a $318 million dollar pyramid scheme.
MOBE processed victim funds through QualPay, who in turn used Synovus Bank.
The approximately $6.3 million balance has been frozen via injunction since 2018.
Both QualPay and Synovus Bank have argued they are entitled to keep the $6.3 million.
QualPay was knocked out of the proceedings following resolution of parallel proceedings initiated by the FTC.
Fraud allegations against QualPay concluded in a suspended $46.7 million dollar judgment back in June.
As per the terms of the Synovus settlement, $2 million will be released to Synovus.
The remaining ~$4.4 million, plus interest accrued since March 2020, will be retained by the MOBE Receivership.
Both Synovus and the Receivership have agreed to drop any outstanding claims against each other.
The Receivership asserts
the settlement is fair and in the best interest of the Receivership estate because it not only provides substantial funds available for distribution to defrauded consumers and other claimants in the claims process, but it also ends costly litigation with Synovus over entitlement to the reserve funds at issue, as well as uncertain benefits that would result from any litigation efforts by the Special Receiver against Synovus.
The Special Receiver also expressed uncertainty regarding
the cost of continued litigation against Synovus;
the possibility of having to hand over more than the disputed amount of Synovus prevailed; and
challenges associated with asserting claims against Synovus to demonstrate they "had the ability to detect and/or take action with respect to the fraud committed by MOBE".
The cost of appointing the Special Receiver to resolve the Synovus litigation totals $95,316.
Pending approval of the proposed settlement, stay tuned…
Update 13th November 2020 – The Synovus Bank settlement was approved on November 12th.