Synovus Bank's threat to delay MOBE clawback litigation quashed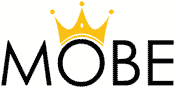 Following a fight over handing back funds fraudulently obtained via MOBE, the Receiver has discovered new potential clawback claims against Synovus Bank and QualPay.
Talk about kicking an own goal…
As processors attached to MOBE, Synovus Bank and QualPay handled $6.3 million in fraudulently obtained funds.
Greed saw both companies refuse to return the money as per the granted MOBE TRO.
This resulted in both parties seeking exemptions from the TRO, which were promptly denied.
As a result Synovus Bank turned over the $6.3 million to the Receivership.
Shortly after that though, both parties filed an appeal against the court's earlier decision in an appellate court.
After the MOBE Receivership
demonstrated that the appellate court lacked jurisdiction over the matter, and Qualpay and Synovus voluntarily dismissed their appeals.
That should have been the end of it… except that over the course of litigating whether Synovus Bank and QualPay should be allowed to keep fraudulently obtained funds, the Receiver 'became aware of (new) potential claims'.
Those potential claims are still being investigated, but that hasn't stopped Synovus Bank from responding… well, how you'd expect a bank to respond.
The MOBE Receiver, Mark J. Bennet, is a practicing attorney with Akerman LLP.
On December 31st, 2018, Synovus Bank
merged with a smaller bank that at the time was represented by Akerman in unrelated real estate transactions.
Since the merger Akerman has continued to represent Synovus Bank in the same capacity they represented the smaller bank.
Synovus Bank's lawyers have informed the Receiver that his law firm representing them in unrelated real estate matters, somehow poses a conflict of interest regarding his MOBE Receivership duties.
Synovus Bank subsequently demanded Akerman withdraw from representing the MOBE Receivership in clawback litigation.
In response, Akerman withdrew and the MOBE Receivership engaged the law firm Wiand Guerra King in its place.
That evidently wasn't good enough for Synovus Bank, who insisted the Receiver himself, as an Akerman attorney, must withdraw.
The Receiver disagrees with Synovus and does not believe a legal conflict exists because Akerman is not handling legal work in connection with the receivership estate's potential claims against Qualpay and Synovus.
If the Receiver pressed forward with filing any new claims against Synovus, the bank threatened to file a disqualification motion against the Receiver.
Bear in mind this is all over potential clawback of additional funds Synovus Bank received, which will ultimately be returned to victims of MOBE's fraudulent business operations.
What a swell bunch of dick lawyers Synovus Bank has working for them…
The MOBE Receiver contended arguing with Synovus Bank any further, would only result in lost 'time and resources that otherwise would be available to consumers'.
On May 22nd the Receiver filed a motion requesting Burton Wiand of Wiand Guerra King be appointed Special Receiver to handle Synovus Bank clawback litigation.
The motion was granted on May 23rd.
Can't wait to hear how much more illegally obtained funds Synovus Bank will have to return. Stay tuned…
Update 2nd June 2020 – QualPay's campaign has come to an end following a suspended $46.7 million settlement with the FTC.