MOBE processor QualPay ordered to return $6.3 million in stolen funds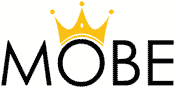 A request from Qualpay to keep $6.3 million stolen from MOBE victims has been denied.
The TRO in place against MOBE requires all funds related to the fraudulent business be turned over.
Rather than hand over the $6.3 million it processed for MOBE, Qualpay instead sought an exemption from the TRO.
The processor argued that should be required to return the funds, it faced "imminent insolvency".
Qualpay used Synovus Bank to hold the funds, who separately also filed for an exemption from the TRO.
Both Qualpay and Synovus' respective motions were heard on July, with a decision denying both motions made earlier today.
In a response filing that maintained Qualpay would face "devastating consequences" should it be forced to return stolen MOBE victim funds, the processor asserted the FTC and Receiver had presented "nothing but lawyer argument and speculation".
Summing up the situation, Judge Dalton Jr. wrote;
All of the pending motions boil down to a singular argument: who owns the funds in the reserve account.

Qualpay argues that it and Synovus currently own the funds, and that equity favors awarding the funds to Qualpay to cover expenses and stay in business.

Synovus largely agrees with Qualpay. The FTC and Receiver disagree.

They argue that the relationship between the parties is akin to an escrow account, so Qualpay is merely holding the funds on MOBE's behalf.

Additionally, they claim Qualpay ignored countless red flags about MOBE's business practices.
Citing referenced caselaw and Qualpay's merchant agreement, Judge Dalton Jr. ruled 'MOBE is the rightful owner of the reserve account.'
This brings the funds in question under control of the Receiver, meaning Qualpay and Synovus Bank have to return the funds.
Not surprising, considering an alternative ruling would have given every scammer a clawback out.
"Where did the money go? Well you see we transferred it to the Bank of We'll Hold Your Money For You… so it's not really our money anymore. 
The bank owns the money and they don't want to return it. Not much we can do about that. Sorry!
Now if you'll excuse me I have a meeting with a certain bank manager at an undisclosed location.
I'm expecting a large transfer of money so if we could hurry this all up, that'd be great."
Judge Dalton Jr.'s ruling denied both Qualpay and Synovus Bank's motions.
The $6.3 million in MOBE victim funds is to be transferred to the Receiver by August 16th.
Upon receiving the funds, the Receiver will place the funds into a separate interest-bearing account.
The funds will presumably be added to the pool of money returned to MOBE victims in the future. In the meantime the funds are exempt from being put towards Receivership expenses.
No update on ongoing settlement negotiations between Matt Lloyd and the FTC at this time. Stay tuned…