MOBE Review: $30,000 marketing education?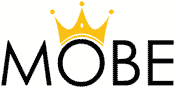 MOBE, which stands for "My Online Business Empire, was founded in 2011 by Matt Lloyd (full name Matt Lloyd McPhee).
Based out of Australia, Llloyd claims to have launched MOBE 'after spending several years with very little success with internet marketing'.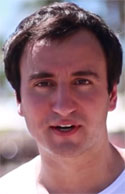 My goal was to create a system that offered a person everything they needed to build an online business:  rather than them having to go through the years of trial and error I did.
On his LinkedIn profile, Llloyd (right) lists only LifePath as an MLM company he was involved in prior to MOBE.
Lloyd joined LifePath in 2008, a year before graduating from the University of Western Australia.
Read on for a full review of the MOBE MLM business opportunity.
The MOBE Product Line
MOBE operate in the internet marketing MLM niche, with the company listing the following products on their website:
My Top Tier Business ($49) – "All the products and systems you need to succeed online. The Internet's only Done For You direct sales system that will deposit $1,000, $3,000, and even $5,000 checks into your bank account."
Licensing Kit ($297) – "7 day training course that will leave you with the expertise in licensing other people's products so you can make money without creating anything yourself."
Inner Circle Memberships ($99 to $299 a month) – "Training by elite earners."
Home Business Summit event ($97 (streaming) to $497 (VIP ticket)) – "At The Home Business Summit you will learn the TRUTH ABOUT TRAFFIC and the "missing half" of the equation that separates the Internet Millionaires from the Internet Failures."
Note that no pricing is provided on the MOBE website, with the prices above instead sourced from MOBE's compensation plan.
The MOBE Compensation Plan
The MOBE compensation plan revolves around the sale of MOBE products and affiliate memberships.
Retail Commissions
Retail commissions are offered on MOBE products and services.
"Best seller" examples provided in the MOBE compensation plan are as follows (amount in brackets is paid affiliate commission amount):
My Top Tier Business – $24.50 ($44.10)
TTI: 7 Step Program – $44.10 (paid to Platinum and Titanium paid affiliates only)
IM Revolution – $4.97 ($8.95)
The Vault – $48.50 a month
MOBE Elite Earners – $48.50 a month
Affiliate Bonus Domination – $145.50 ($261.90)
How to Build a Funded Proposal – $97 ($174.60)
Email Marketing Empire – $97 ($174.60)
The OPT Formula – $97 ($174.60)
Traffic Masters Academy – $148.50
MOBE Licensing Kit – $148.50
Instant Info Product – $19.97 ($35.59)
Home Business Summit event ticket – $120
Home Business Summit VIP event ticket – $118.80
Home Business Summit event streaming ticket – $48.50
Home Business Summit recording – $48.50
For reasons unknown, most of these products are not mentioned on the MOBE website.
Recruitment Commissions
MOBE affiliates are paid to recruit new paid affiliates as follows:
MLR ($1997) – $1000 ($1200 if sale is made by affiliate)
MLR Inner Circle Membership ($99 a month) – $49.50 a month
Titanium ($8997) – $3000 ($5000 is sale is made by affiliate)
Titanium Inner Circle Membership ($199 a month) – $99.50 a month
Platinum ($14,997) – $5000 ($9000 if sale is made by affiliate)
Platinum Inner Circle Membership ($299 a month) – $149.50
Diamond ($30,000) – $10,000 ($15,000 if sale is made by affiliate)
Note that the "if sale is made by affiliate" clause refers to whether or not the affiliate made the sale without the help of MOBE telephone marketing staff.
Also note that MOBE affiliates are unable to earn commissions on affiliate levels higher than what they bought in at.
Eg. A Platinum affiliate cannot earn commissions on the recruitment of a Diamond affiliate.
When this happens, the system looks to the upline for an appropriately ranked affiliate (Diamond in the example above), to pay the commission out to.
If the immediate upline is also not qualified at the required level, then the system looks to their upline and so on and so forth until a qualified affiliate is found.
Note that when this affiliate is found, they are coded to the newly recruited affiliate at that level (all levels between theirs and the affiliate who did the recruiting) for life.
In the above example, that would mean when an affiliate is found, they would be coded to the newly recruited affiliate at the Diamond level.
If the affiliate who did the recruiting was an MLR affiliate, the first Diamond-ranked affiliate would be coded to the newly recruited affiliate at the Titanium, Platinum and Diamond levels.
This includes Inner Circle membership and monthly payable commission at the relevant ranks.
Referral Commissions
MOBE pay out referral commissions using a 2-level capped unilevel compensation structure.
A unilevel compensation structure places an affiliate at the top of a unilevel team, with every personally recruited affiliate placed directly under them (level 1):

Level 1 commissions are paid out as per the retail/recruitment commissions detailed above.
Level 2 commissions pay out 5% of commissions paid out to affiliates on this level (those recruited by level 1 affiliates).
Car Bonus
MOBE's Car Bonus rewards affiliates who recruit new affiliates with up to $1200 a month for a car lease.
The Car Bonus uses points to track qualification, with points earned via the recruitment of new paid MOBE affiliates:
recruit a new MLR affiliate = 1 point
recruit a new Titanium affiliate = 3 points
recruit a new Platinum affiliate = 5 points
As per the MOBE compensation plan, no points are awarded on the recruitment of a Diamond affiliate.
Car Bonus points are tallied up each month, with the following qualification requirements paying out as follows:
Base Level ($600 a month) – 5 points required
Luxury Level ($1200 a month) – 10 points required
Note that this is not a cash bonus, and must be put towards the lease of a Mercedes-Benz car.
Joining MOBE
Basic affiliate membership with MOBE is free, however affiliates can increase their potential commissions by choosing one of the following paid affiliate options:
MLR – $1997 ($99 a month for Inner Circle)
Titanium – $8997 ($199 a month for Inner Circle)
Platinum – $14,997 ($299 a month for Inner Circle)
Diamond – $30,000 ($299 a month for Inner Circle)
The primary difference between these levels is income potential through the MOBE compensation plan, and the MOBE products and services bundled at each level.
Inner Circle Membership is optional and provides access to marketing training via newsletters, calls, emails, webinars, articles and recorded interviews and videos.
Conclusion
Having come over from LifePath, Matt Lloyd's MOBE is rooted in the self-development "high-ticket" opportunities that flourished in the 2000s.
Most of those have since collapsed (or are struggling to maintain their affiliate-base).
MOBE's offering takes that model and replaces personal development with internet marketing training. Backend wise though things are pretty similar, thousands of dollars for affiliate membership and pass-ups if you don't buy in at the highest level.
Which in the case of MOBE, is a whopping $30,000.
Charging $30,000 alone isn't a problem but it is a red-flag when put in the context of MOBE's compensation plan.
Primarily the question of MOBE's legitimacy lays in how many retail customers are purchasing MOBE products, and how much revenue is generated simply by retailing MLR, Titanium, Platinum and Diamond affiliate memberships.
Historically personal development companies like LifePath had next to no retail taking place. The only people paying thousands of dollars into the company were affiliates – looking to recoup their "losses" by recruiting others who did the same.
In the case of MOBE, strong indicators suggesting that this is taking place are every income example in the compensation plan focusing on the sale of paid affiliate memberships, and that the Car Bonus focuses exclusively on the recruitment of paid affiliates.
Ditto the lack of retail pricing provided on MOBE's website. Infact, if one clicks on any of the products listed, the MOBE demands visitors enter in an email address.
This functions much more like a capture page than retail portal, which again points to a complete lack of retail focus on the company-end.
When you've only got one bonus available to affiliates, the fact that it focuses solely on recruitment of paid affiliates is likely reflective of the focus of MOBE as an MLM income opportunity as a whole.
There's also a strong pay-to-play element suggesting a focus on recruitment, with free MOBE affiliate membership being effectively, for lack of a better word, gimped.
Taken from the MOBE compensation plan:
As a standard Affiliate you will earn between 40%-50% commissions on front end products under $500 but no commissions on back end products.

However if you wish to earn commissions of 40%-90% on all our products PLUS have our phone sales team selling products for you on the back end with commissions of $1000, $3000 and $5000 per sale, then you
must pay MOBE thousands of dollars in affiliate membership fees.
And that's in addition to free affiliates being locked out of recruitment commissions (MOBE's highest paid commissions) entirely.
If the majority of revenue generated and paid out by MOBE is coming in via paid affiliate memberships (including inner circle subscriptions), then effectively MOBE is operating as a recruitment-driven pyramid scheme.
As a prospective MOBE affiliate, I'd highly encourage you to check with your potential upline as to how much commissions they've earned via the sale of MLR, Titanium, Platinum and Diamond affiliate memberships. Then compare this to what they've earned selling MOBE products and services to non-affiliates (this excludes free affiliates, as they are still affiliates).
If your answer is anything less than a rough 50/50 split, then this is indicative of a product line that is not retail viable. Furthermore it suggest that you as a MOBE affiliate are going to find yourself generating commissions on the recruitment of new affiliates, as opposed to selling products and services to retail customers.
As with all pyramid schemes, if there's no retail taking place then once the recruitment (of paid affiliates) dies down the scheme collapses.
Update 30th December 2014 – Matt Lloyd informs us that as of recently, MOBE now stands for "My Online Business Education".