MOBE's "entire business model is a fraud", FTC's TRO granted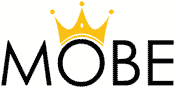 The FTC's request for a Temporary Restraining Order against MOBE is supported by over 4557 pages of evidence.
This includes:
declarations from multiple MOBE victims (168 complaints were filed with the FTC)
citations from MOBE's 2016 case against Digital Altitude
evidence collected from transcripts of communications between undercover FTC agents and MOBE staff
evidence collected via the attendance of undercover FTC agents at MOBE events
evidence collected from multiple banks and payment processors
evidence collected from hotels and property leasing agents
trademark application filings
MOBE corporate registrations and filings
citations from MOBE's website and compensation plan and
MOBE video marketing presentations
On the basis MOBE is an "illegal scheme", the FTC requested an ex-parte TRO on June 4th.
To date Matt Lloyd, MOBE executives and top affiliates have defrauded consumers out of over $125 million, a figure the FTC describes as "staggering".
Once consumers are lured into joining the program for a modest entry fee of $49,

MOBE apply a series of high-pressure tactics to induce consumers to buy their various membership level packages—starting at $2,497 and progressively becoming more expensive—with the false promise that consumers will reap substantial returns on these "investments."

MOBE promise even greater returns to those consumers who upgrade to higher membership levels that cost tens of thousands of dollars more.

To close the sale, MOBE even mislead consumers into believing that the MOBE program is risk-free and consumers can get their money back if not satisfied.

In reality, the vast majority of consumers who buy into the MOBE program and pay for these memberships make very little to no money, and many experience crippling losses or mounting debts.

Some consumers have individually lost as much as $60,000 or more to MOBE.

Although MOBE claim to offer a system for making substantial income quickly and easily, the only ones making that kind of money are MOBE and a few insiders.

The entire business model is a fraud.
All in all MOBE affiliates are expected to pay around $60,000 to climb the business.
Those gullible enough to shell out the $60,000, are then relentlessly pitched on MOBE mentorships.
When MOBE run(s) out of membership levels to sell, they pitch mentorship program packages that cost $25,000, $50,000 and $100,000.

MOBE tell(s) consumers that the program benefits for these expensive private mentorships include "your own finished product and sales funnel for life … [that] could easily bring in $1 million (or more) per year for your online business."
As affiliates pay more and more in membership fees, higher commissions are unlocked – if they manage to convince recruits to pay the same fees.
Due to the progressively expensive fee structure for the membership offerings, consumers may run out of money by the time they are prepped to buy the Titanium or higher level
memberships.

According to MOBE, this is no reason to stop.

For these consumers, MOBE propose(s) a "financing" strategy that consists of opening up credit card lines and raising limits on existing credit cards to pay for their membership fees.

To those consumers who feel wary about carrying a large amount of credit card debt, MOBE's advice to them is blunt:

"Don't ask for the price of the shovel when you're digging for gold."
Matt Lloyd himself wrote in a "recent email" sent out to MOBE affiliates;
You're looking for a very unhappy group of people who are in physical or emotional pain, so you can help alleviate their pain in return for their money.
And if that wasn't slimy enough for you…
According to one Florida resident who attended the Supercharge Summit held in Orlando in December 2017, Defendants provided "blank" commission checks to MOBE members and told them to write in how much they wanted the check to be, so that Defendants could take photos of these members with their checks and place them in their promotional materials.
That these checks were entirely fake was of course not disclosed to potential recruits.
According to the FTC, this is the typical outcome of a MOBE affiliate who buys into Matt Lloyd's promises:
The harsh reality is that most consumers make very little to no money in this program.

The few consumers who are able to earn some commissions rarely earn enough to offset the thousands of dollars they spent on their own memberships.

Sadly, many consumers discover too late that they are not going to make money with the MOBE program.

Some consumers have lost their entire savings to MOBE, while others have incurred substantial debt following MOBE's "financing" strategy.
Specific examples cited by the FTC include $80,000 in credit card debt, $60,000 ripped out of a retirement fund and a family drowning in debt.
With most MOBE affiliates losing money, the FTC argue Matt Lloyd and his co-conspirators 'know the truth about how much money consumers will actually make using the MOBE program'.
MOBE's income statement, for the period 2014 to 2015, states in fine print that the "average Consultant, which includes both
active and inactive, generates less than $250 per year," which translates to about $21 per month.

The fine print in MOBE's income statement for the period 2016 to 2017 states that the "average Active MOBE Consultant generates less than $700 per year in commissions," which is less than $60 a month.

Most purchasers of MOBE memberships are unlikely to see the sobering income data buried in MOBE's income "disclosure," which is only accessible via an inconspicuous link on their website.

Instead, what consumers do see and hear are MOBE's unqualified claims that consumers can "realistically generate $100,000" in their first year in the MOBE program.
Despite this "sobering" statistical evidence, during an undercover sting, a MOBE coach told an FTC agent 'the goal of making $1.2 million was "very achievable"'.
MOBE's official refund policy was a "30 Day Money Back Guarantee".
Those affiliates who realized they'd been conned by MOBE and their coaches however, either immediately after paying up or later down the track, were typically given the run around.
One consumer victim, who spent close to $60,000 on MOBE and requested a refund, recounted that her coach "tried to talk [her] out of it."

When she persisted, MOBE directed her to an online refund claim form, which she filled out three separate times and which MOBE never answered.

Another consumer victim was later told, after her purchase and when she sought to reclaim her money, that MOBE's policy was actually not a "satisfaction guarantee, but rather an 'Implementing Strategies and they didn't work' policy."

Yet another consumer who tried to cancel her Platinum membership the very next day after her purchase was told by Defendants' representative that "all sales were final."

Another consumer victim placed "multiple telephone calls to MOBE customer service" for a refund and never heard back, and was only able to get her money back by submitting a fraudulent charge dispute with her credit card company.

In some instances, MOBE submitted their post-purchase agreements to contest chargebacks filed by consumers.
Based on the FTC's filings and 4500+ pages of collected evidence, a TRO was granted against MOBE, Matt Lloyd, Susan Zanghi and Russel Whitney on June 5th.
In the TRO the court acknowledged the MOBE defendants
falsely claim that purchasers of their "My Online Business Education" or "MOBE" program will earn substantial income quickly and easily and that dissatisfied purchasers can get their money back.

There is good cause to believe that Defendants have engaged in and are likely to engage in acts or practices that violate … the FTC Act, and that the FTC is therefore likely to prevail on the merits of this action.
The TRO immediately ceased MOBE's business operations. Assets belonging to MOBE, Lloyd, Zanghi and Whitney have also been frozen.
This includes assets held overseas, which full accounting verified under oath must be submitted for.
The court has appointed a Temporary Receiver who, as at the time of publication, has been given full control over MOBE's business interests.
A preliminary injunction hearing has been scheduled for June 26th.
Stay tuned…