MOBE preliminary injunction granted against Matthew Lloyd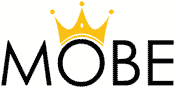 Following MOBE insiders Russell Whitney and Susan Zanghi consenting to preliminary injunctions, a preliminary injunction has been granted against MOBE and owner Matt Lloyd McPhee.
Lloyd had been negotiating with the FTC, with a stipulated preliminary injunction looking likely.
The granted September 5th stipulated injunction contains "findings of fact" that state 'the FTC … is likely to prevail on the merits of this action'.
That action being the June lawsuit the regulator filed against MOBE and several insiders.
In their lawsuit, the FTC alleged MOBE and several insider defendants had violated the FTC Act.
Without an injunction, the FTC argued 'immediate and irreparable harm will result from … ongoing violations'.
And so, as per the stipulated injunction;
Weighing the equities and considering the FTC's likelihood of ultimate success on the merits, a preliminary injunction with an asset freeze and other equitable relief is in the public interest.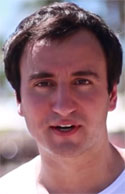 The granted injunction prohibits MOBE and Matthew Lloyd (right) from misrepresenting
that consumers who purchase MOBE's goods or services will earn or are likely to earn substantial income
that the purchases of MOBE's goods or services are refundable without conditions
any other fact material to consumers concerning any good or service, such as: the total costs; any material restrictions, limitations, or conditions; or any material aspect of its performance, efficacy, nature, or central characteristics
Lloyd is also prohibited from doing anything with the MOBE affiliate and customer database.
Granted these are moot points given the court-appointed Receiver has stated MOBE cannot be run legally and profitably, however the granting of an injunction is an important step in moving the case forward.
Specifically we turn to victim claims, which brings us to the asset freeze component of the injunction.
The injunction freezes assets belonging to MOBE and Lloyd. This goes for any assets connected to the company, either directly or indirectly under control (no ownership loopholes).
Lloyd is required to provide the FTC and Receiver with sworn financial statements, including full accounting verified under oath.
Armed with an injunction, identified MOBE related assets belonging to Lloyd just got a whole lot easier.
While that's going on, the Receiver will likely work towards putting together a proposed claim process.
Note that there is currently no timeframe for this (so don't ask).
Looking forward, in the unlikely event Lloyd decides to start up another business, he has to inform the FTC and provide them with full details.