MOBE bilked nun out of $60,000, CFO made death threats (and more)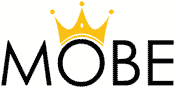 Since the appointment of the MOBE Receivership, the Receiver has been approached by a wide-range of victims.
Virtually all of the consumers with whom the Receiver has communicated did not earn back the amounts they paid to purchase MOBE memberships.
One specific example cited in the Receiver's Initial Report is a Catholic nun, who purportedly borrowed $60,000 from her family.
At the heart of MOBE was a 21 step series of 'commercials, narrated by McPhee (and) designed to entice consumers to purchase additional MOBE memberships'.

Russell Whitney, a MOBE top earner who organized most of the company's events and charged up to $100,000 for "private mentorships",
testified that the 21-step program was essentially useless to consumers.

Whitney himself never went through the entire 21-step process.
Despite a published refund policy, the Receiver claims to have evidence that refunds were only issued once threats of litigation or reporting MOBE to authorities were made.
Another apparent tactic utilized by MOBE management was financial retaliation against affiliates.
If MOBE and/or Matt McPhee became unhappy with one of their affiliates, CFO Athar Roshan (right) would
divert that consultant's earned commissions to himself or to others with whom he was not unhappy.

The Receiver's report states Roshan (right) was directed to target MOBE affiliates over "non-work-related reasons".
That perhaps is just the tip of the iceberg.
Roshan reportedly is a Pakistani national in his mid-20s.

Reportedly, he is unqualified to serve as a CFO of any company.

He also reportedly claims to be a member of terrorist organizations, and reportedly has told MOBE consultants that he can arrange to have them killed.
On what basis Matt McPhee hired Roshan as MOBE's CFO is unclear.
Following appointment of the Receivership, the Receiver set about evaluating MOBE's business practices.
The primary goal of this task was to establish whether or not MOBE could operate legally and profitably.
Materials examined by the Receivership as part of their research included;
voluminous materials filed by the FTC
online content on MOBE's websites and social media pages
over a dozen online videos
non-MOBE blogposts concerning MOBE and
telephone and email communications with various MOBE affiliates
The Receiver has ultimately concluded that 'MOBE cannot be operated legally and profitably'.
This is based on the MOBE business model's
principal characteristic being for MOBE affiliates to recruit new MOBE affiliates to purchase MOBE memberships.

There is no underlying "product" being sold apart from a process to encourage new consumers to sign up and recruit additional new consumers to sign up.

For the business to operate "legally," it cannot mislead consumers, or make false or misleading statements to consumers.

Even if all MOBE somehow could be changed to eliminate all of the misrepresentations it makes to consumers, the Receiver believes that MOBE could not be operated "profitably," because most consumers, armed with knowledge of how MOBE truly operated, would steer clear.
Despite the facts surrounding MOBE's business operations, some victims are 'upset that MOBE has been shut down'.
These consumers argue that they should be allowed to continue to operate the MOBE program because, they maintain, they can make the program work.
The Receiver disagrees and points out that the only way MOBE "works" is by operating illegally – which would be prohibited by the TRO in place.
In light of these considerations, the Receiver has opted to shut MOBE down.
The Receivership will maintain all 431 of MOBE's websites until mid September, with the aim of using the websites to communicate the appointment of the Receivership to visitors.
For now MOBE's social media accounts appear to be preserved as is. The last post on the official MOBE corporate Facebook page is dated June 8th.
The Receiver also has directed MOBE affiliates operating Facebook and other social media pages to discontinue promoting MOBE.

To the Receiver's knowledge, most affiliates have done so.
Any planned MOBE events at hotels and resorts have been cancelled.
In several instances, the resort hotels sent security teams to seminars while they were in progress and ordered everyone present to leave.
Cleaning up MOBE's mess in Malaysia has thus far proven challenging.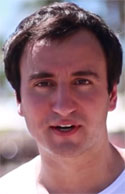 Initially Matt McPhee (right) "refused to respond to the Receiver".
Additionally MOBE's accounting staff
refused to cooperate because they have not been paid their wages or an employment termination fee that is customary in Kuala Lumpur.
After obtaining counsel McPhee informed the Receiver that he had about $20,000 stashed in safe deposit boxes.
These funds have since been authorized for use as payment to MOBE's accounting staff, in return for their cooperation and access to accounting information.
Another party refusing to play ball is MOBE's US law firm Maschoff Brennan.
According to the Reciever Maschoff Brennan, who represented MOBE when they sued Digital Altitude, 'has (thus far) ignored the Receiver's requests'.
The requests made to Maschoff Brennan relate to Suitepay.
Suitepay is a Californian-based merchant that processed around $1.6 million for MOBE.
Prior to the FTC litigation, Suitepay 'absconded with approximately $1 million of MOBE's money'.
MOBE hired Maschoff Brennan to 'investigate the matter and bring suit, if necessary, to recover the money'.
The Receiver is contemplating contempt proceedings against Maschoff Brennan so that he can obtain an order directing it to turn over all of its MOBE files.
As for Suitepay, the Receiver is investigating
a possible lawsuit against Payment USA, SuitePay Holdings, Matthew Hetland, Danielle M. Hetland, a/k/a Danielle Hernandez, E. W. Wright, Charina Wright, Pamela Bustos, Pamela Jean, Jessica Lopez and Andrew Thornhill, for civil theft and conversion.
The Receiver notes however that 'several of the listed individual names may be aliases'.
On the recovery side of things the MOBE Receiver has so far been able to secure
$1.4 million from four MOBE bank accounts
$288,377 from Matt McPhee (plus small balances held in Malaysian bank accounts and what's left of the $20,000 safe deposit box sum)
$2.1 million from Allied Wallet
$101,778 from i-Payout (plus an additional $25,000 yet to be turned over)
$844,369 from Russell Whitney (plus an additional $207,405 expected to be obtained from Edward Jones)
McPhee is holding an additional $1.2 million in an Australian brokerage account.
The account is titled in the name of an Australian company that he controls.

The brokerage firm, however, is aware of this lawsuit and has placed restrictions on how it will disburse the funds; specifically, it has advised that it will liquidate the account and transfer the funds only to an account in Australia owned by the same company that owns the brokerage account.

Most of the Australia banks are aware that McPhee has been sued and are careful about transferring money under his control.

The Receiver has engaged Australian counsel to assist in repatriating the money in the brokerage account to the Receiver.
McPhee also owns a 49% stake in a Costa Rican resort hotel.
The resort was purchased with MOBE money and used as a facility to host the high-end mastermind summits.

It is not clear whether McPhee controls this resort hotel.

The Receiver has learned that, under Costa Rican law, no non-Costa-Rican citizen may own a majority interest in any beach front Costa Rican real property.

It is not clear whether the 51 percent interest in the resort not owned by McPhee is owned by a straw owner under McPhee's control.

The Receiver has requested further information on the Costa Rica resort hotel and expects to have it shortly.
A 60% ownership interest in a Fijian resort and three apartments owned by McPhee in Kuala Lumpur have also been identified.
Further information has been requested from McPhee's attorneys and is pending.
Oh and it's probably pertinent to mention that McPhee didn't file any MOBE related tax returns… ever.
Peoples Trust, a Canadian payment processor has refused to return stolen victim funds.
Peoples Trust has ignored the Receiver's demand, taking the position that it is not subject to the jurisdiction of this Court.

The Receiver has engaged Canadian counsel to initiate legal proceedings.
Payment processors who try to keep money stolen from victims of MLM fraud typically find out things don't go their way in court.
Seems like there's an endless supply of processors though who think the rules don't apply to them.
Several affiliates have also reached out to the Receiver regarding non-payment of commissions.
For commissions earned "shortly before the entry of the TRO", the Receiver has stated he's 'not inclined to pay pre-receivership commissions'.
It appears these commission payments will count as losses and be awarded from marshaled assets (along with other victim loss claims) when the time comes.
MOBE's top earners Michael Williams Michael Williams, who are cited as having "earned over $23 million", are noted in the Receiver's report.
The Receiver also is investigating potential claims against certain high-level MOBE affiliates.

The Receiver is analyzing precisely how the "successful" affiliates achieved their success; in particular, the Receiver is analyzing whether the "successful" affiliates utilized misleading and deceptive tactics to obtain new consumers to sign up for the MOBE program.

If so, the Receiver intends to address the particular situations.
We'll wrap up our coverage with a bit of delicious irony.
Turns out MOBE filed a lawsuit against Kyle James Loudon, Carson Randall Lim, and Niche Marketing Inc. in British Columbia.
MOBE's lawsuit alleges defamation because the defendants claimed MOBE was a scam.
In order to see the case through, the law firm Border Ladner Gervais has demanded around $162,000.
On top of that there's a $100,000 bond that MOBE will lose if the case is withdrawn.
Not withstanding concerns over an uncollectable judgment, the Receiver
was concerned about putting on evidence to show that MOBE's character and reputation were damaged by virtue of the defendants' representations that MOBE was a scam.
Beats me how you'd even argue in court allegations of being a scam hurt your business when MOBE was in fact a proven scam.
No word on ongoing settlement negotiations between McPhee and the FTC at this time.
A copy of the Receiver's August 16th Initial Report is available courtesy of the MOBE Receivership.
Affiliates with any further questions pertaining to the Receivership are directed to contact the Receiver directly via the MOBE Receivership website.
Additional information for MOBE victims has also been recently published by the FTC.
Update 20th August 2018 – Exhibits filed with the Receiver's report reveal that so far around $14.3 million.
$6.3 million of that has been recovered from Qualpay and Synovus Bank and $3 million from Electronic Merchant Services.