Dwayne Golden, Mardy Eger & Greg Aggesen indicted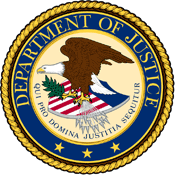 Dwayne Golden, Gregory Aggesen, Marquis Demacking Egerton (aka Mardy Eger) and William White have been indicted.
Their indictment pertains to the running of multiple MLM crypto Ponzi schemes.
A fifth co conspirator is redacted in the indictment. Based on parallel civil proceedings filed by the CFTC, I believe this is Jatin Patel.
Patel is likely redacted due to him not being arrested yet.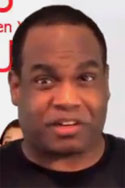 Dwayne Golden (right) and Mardy Eger are US citizens residing in Florida and North Carolina respectively.
BehindMLM first documented Golden and Eger running Ponzi schemes with Blue Bird Bids.
Blue Bird Bids launched in 2012 as a clone of the infamous Zeek Rewards Ponzi scheme.

After Blue Bird Bids Egar (right) continued to work with Golden but in secret.
Dwayne Golden went on to front Ingreso Cybernetico, 1×2 Marketing Suite, Xtreme Coin and Du It Bitcoin Network. Golden was also part of James Wards' Sports Trading BTC Ponzi.
Greg Aggesen is a US citizen residing in New York. Aggesen last featured on BehindMLM in June 2021, as the owner of Omega Digital.
Omega Digital was a reboot of Aggesen's collapsed AutoBTC Builder Ponzi scheme.

Before AutoBTC Aggesen (right) was a promoter of JetCoin, another Ponzi scheme.
William White and Jatin Patel I'm not familiar with. White is a US citizen residing in Pennsylvania. The CFTC's complaint identifies Patel as an Indian national.
Golden, Egar, Aggesen and Patel stand accused of launching "a series of fraudulent schemes" between April 2017 and August 2017.
These are EmpowerCoin, ECoinPlus, JetCoin and JetCoin 2.0.
The above Ponzi schemes were marketed
on false promises that the investors' assets would be invested in Bitcoin, that Bitcoin would be traded by those companies on behalf of the investors and that the investors would earn large returns as a result of that trading activity.
Instead,
the companies collapsed shortly after receiving the investors' assets, without the companies having engaged in trading activity.
Dwayne Golden, Mardy Eger and Jatin Patel are credited with teaming up to run EmpowerCoin and ECoinPlus.
Golden and Eger put the scams together, Patel was the tech guy in India. ECoinPlus was a reboot of EmpowerCoin, both ran the same backend script.
Aggesen and an unnamed co-conspirator joined the trio to launch JetCoin.
The same backend script used to run the previous Ponzis was recycled again.
When the short-lived scams collapsed, Golden, Eger, Aggesen and Patel trotted out the familiar "technical difficulties" and "we got hacked!" excuses.
All up the four Ponzi schemes took in $44.9 million.
Dwayne Golden, Gregory Aggesen, Marquis Demacking Egerton, Jatin Patel and Co-Conspirator #1 took investor proceeds before investors receive payments.

Golden and Patel maintained exclusive access to the Bitcoin from investors and often siphoned bitcoin funds off the top before paying investors.
As JetCoin was collapsing for a second time, Aggesen began to worry about US regulators coming after him.
Specifically, Aggesen asked Golden for guidance on how to handle the FBI if he was approached by FBI agents and questioned about JetCoin.
In February 2018, the FTC filed suit against JetCoin Master Distributor Scott Chandler.
The case led to the FTC serving Aggesen with a subpoena in June 2018. The subpoena sought "testimony and documents related to JetCoin".
Upon being served, Aggesen and Golden had William White delete JetCoin evidence from Aggesen's laptop.
In June 2018, acting on Aggesen's behalf, White sent a laptop to the FTC purporting to be Aggesen's laptop.

A forensic examination of this laptop revealed it had been tampered with and information had been deleted.
William White would go on to communicate directly with the FTC, providing them with
falsehoods (that) were specifically designed to obstruct any investigation into JetCoin and prevent the deposition of … Gregory Aggesen.
For reasons that aren't specified, the FTC dropped Aggesen's deposition.
The indictment draws attention to the obstructory conduct, alleging it was done "in anticipation of a criminal investigation".
In or about June 2018, around the time that White was erasing information from the laptop, Aggesen sent a message to Co-Conspirator #1 stating that the laptop needed to be erased before law enforcement searched his house.

In another message, Aggesen told Co-Conspirator #1 that Golden and White advised him that law enforcement would need a court order to review his cellular telephone.
The FBI eventually served Addesen a grand jury subpoena in June 2021.
Among other things (the subpoena requested) any and all records related to EmpowerCoin, ECoinPlus and JetCoin.
The indictment ends noting William White went on make
materially false and misleading statements … to the United States Attorney's Office for the Eastern District of New York on behalf of Aggesen.
The indictment charges the defendants with eleven counts of fraud:
conspiracy to commit wire fraud (Golden, Aggesen, Eger and Patel);
wire fraud, EmpowerCoin/ECoinPlus (Golden, Eger and Patel);
wire fraud, JetCoin (Golden, Aggesen, Patel);
conspiracy to commit money laundering, promotion (Golden, Aggesen, Eger, Patel);
conspiracy to commit money laundering, concealment (Golden, Eger, Patel);
money laundering, unlawful monetary transactions (Golden, Aggesen, Eger, Patel);
conspiracy to obstruct justice (Golden, Aggesen, White);
obstruction of justice, the FTC proceeding (Golden, Aggesen, White)
obstruction of Justice, the Federal Grand Jury investigation (Golden, Aggesen, White);
obstruction of justice, tampering with evidence – FTC hearing (Golden, Aggesen, White)
obstruction of justice, tampering with evidence – Federal Grand Jury investigation (Golden, Aggesen, White)
The indictment further seeks criminal forfeiture and was filed on March 3rd.
A DOJ press-release accompanying the indictment states "if convicted, the defendants face up to 20 years in prison".
At time of publication the case has yet to appear on Pacer. I'll check tomorrow and report any updates.
Update 9th March 2022 – The criminal case is now on Pacer. I've published arrest details for the defendants in a separate article.
Update 12th May 2022 – A status conference has been scheduled for October 3rd, 2022.