Paul Chalmers fronts My Wealth Club, NextGen Academy reboot

Following on from the collapse of NextGen Academy earlier this year, My Wealth Club has emerged as an official reboot.
My Wealth Club operates from the domain ("mywealthclub.com"), first registered in 2015.
The private registration was last updated on September 14th, 2023. This is likely when Chalmers and his business partners took possession of it.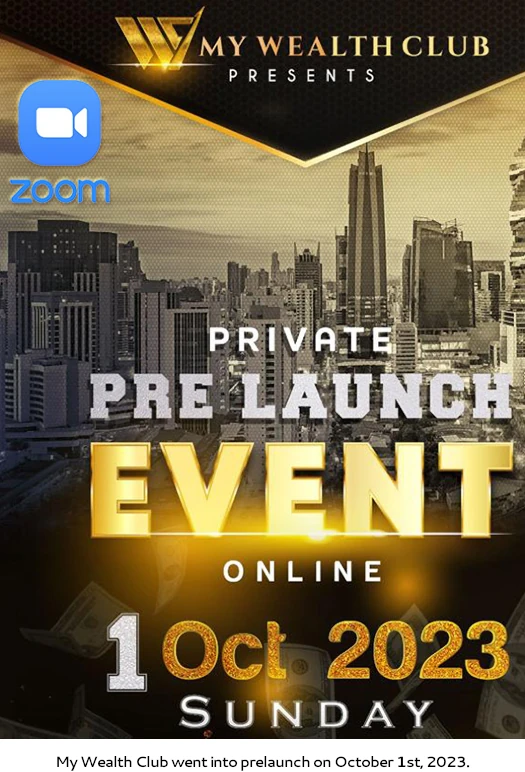 On its website, My Wealth Club pitches itself as a forex trading platform.
My Wealth Club gives you $100k a month of tools and expert institutional market analysts and traders to provide you trading opportunities through the day.

Become a fully qualified trader assessing and making profits from our strategies. Or just follow for 10 minutes a day the companies trade opportunities and make great profits every month.
My Wealth Club memberships cost between $150 to $1000, with an ongoing $83 to $150 monthly fee. The $1000 membership is the only tier that provides "downline reporting" and what appears to be access to an MLM opportunity.
My Wealth Club cites Paul Chalmers as CEO on its website: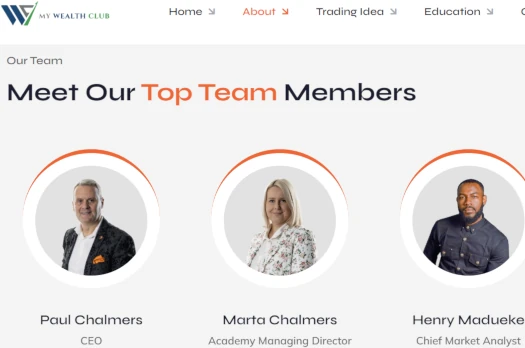 On LinkedIn Chalmers cites himself as CEO of My Wealth Club from October 2023.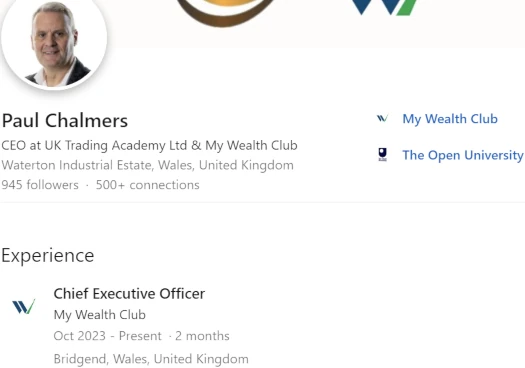 Something that isn't acknowledged on Chalmers' LinkedIn profile is that he's the former Managing Director of NextGen Academy.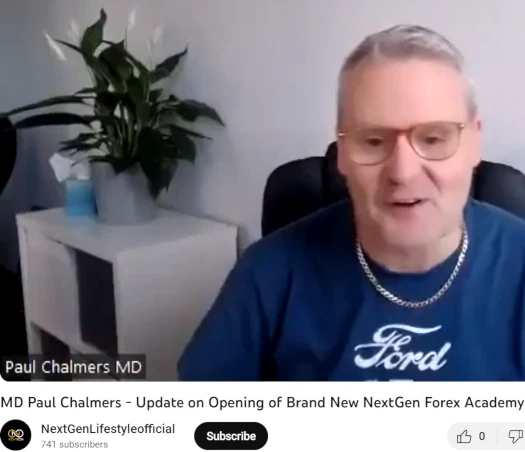 NextGen Academy is the last reboot of Rehan and Rizwan Gohar's multi-collapsed Ponzi scheme.
Including My Wealth Club, there have been five reboots: BizzTrek (the original pyramid scheme, 2019), BizzTrade (2019), BizzTrade Pro (2022) and NextGen Academy (2022).
Within NextGen Academy you also had My Car Club, a short-lived marketing funnel launched in early 2023.
My Car Club is what differentiates My Wealth Club from other NextGen Academy spinoffs launched by former promoters (e.g. NewEra and Linxella).
If we take a look at the source-code of My Wealth Club's website, we find it is pulling assets directly from My Car Club's website:

While there's no corporate address provided on My Wealth Club's website, on social media it represents it is based out of Dubai.
Due to the proliferation of scams and failure to enforce securities fraud regulation, BehindMLM ranks Dubai as the MLM crime capital of the world.
BehindMLM's guidelines for Dubai are:
If someone lives in Dubai and approaches you about an MLM opportunity, they're trying to scam you.
If an MLM company is based out of or represents it has ties to Dubai, it's a scam.
This tracks with NextGen Academy and the rest of the Gohar brothers scams. The Gohar brothers themselves, originally from the UK, are believed to be hiding out in Dubai.
Chalmers himself might have fled the UK: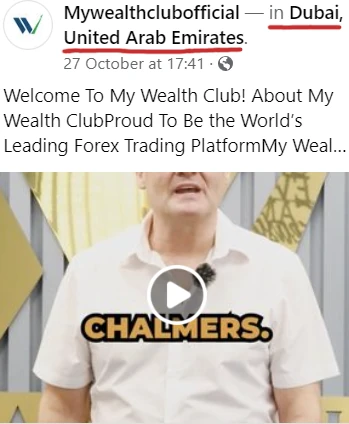 Another possibility is Dubai being a red herring, with My Wealth Club and Chalmers still based out of the UK.
The background used for My Wealth Club marketing videos…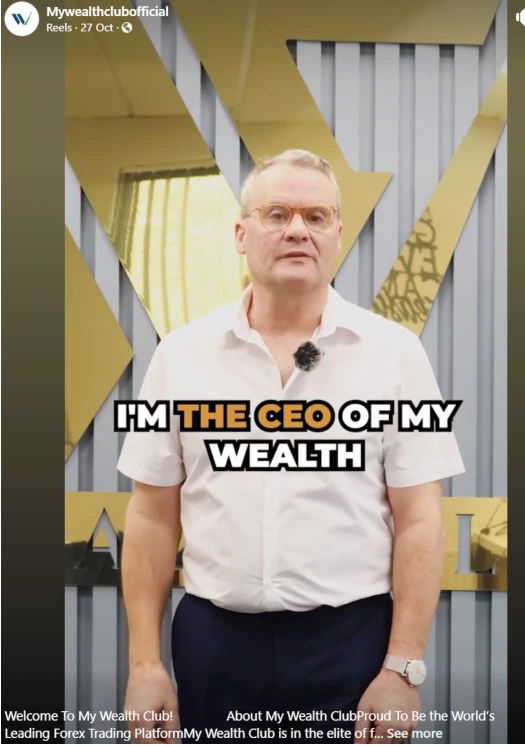 …looks an awful lot like a repainted version of the backgrounds used for the Gohar brothers' previous scams: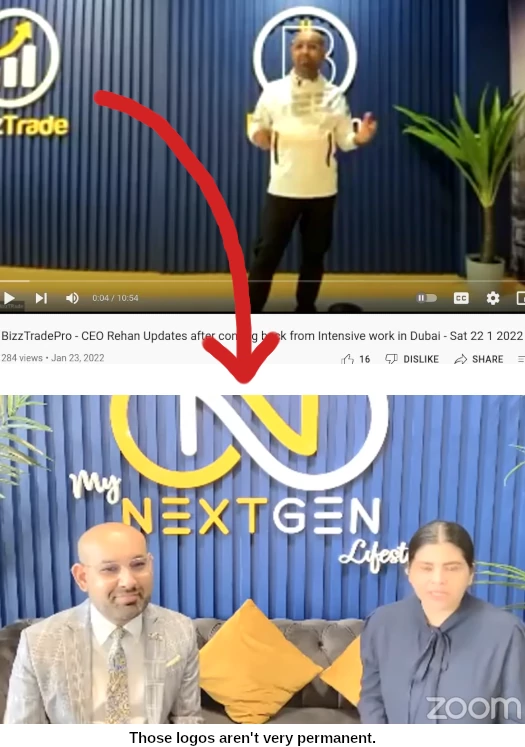 My Wealth Club solicits fee payments in cryptocurrency. My Wealth Club offers what sounds like automated trading through an app:
Our Institutional traders each week day trade company funds and make significant profits.

When you join you get the change [sic] to follow these Trading opportunities yourself either on the website or our app.
This could see My Wealth Club fall foul of the FCA. The FCA banned MLM cryptocurrency investment schemes on October 8th, 2023.
Ideally the FCA would have by now gone after the Gohar brothers for their various pyramid and Ponzi schemes dating back to 2019, but I digress.
All said and done, the majority of participants in every Gohar brothers scheme have lost money. My Wealth Club, run by the same people, won't be any different.