Arrest details of the EmpowerCoin/JetCoin scammers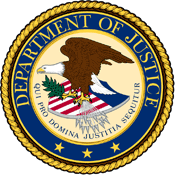 Between me starting coverage of BehindMLM's content today and wrapping up, Pacer has updated.
Here are the current status details for the EmpowerCoin, ECoinPlus and JetCoin scammers.
Dwayne Golden and William White were was arrested in Pennsylvania on March 8th.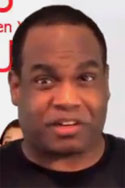 Golden (right) remains in custody with a detention hearing scheduled for March 9th.
Mardy Eger was arrested in North Carolina on March 8th.
Eger filed a sealed financial affidavit shortly after this arrest. A Public Defender was thereafter appointed.
Eger attended a hearing later in the day, wherein a detention hearing was scheduled for March 10th.

Eger (right) will remain in temporary detention till the hearing.
Gregory Aggesen appears to have been arrested in Florida on March 8th.
An initial appearance hearing has been scheduled for March 9th.
There is no criminal case for Jatin Patel. He is presumed to still be at large in India or elsewhere if he's fled.
I'll be posting any immediate updates over the next few days below.
Update 11th March 2022 – Dwayne Golden has been released to the custody of relative Daniel Golden.
As part of his release conditions, Golden has had to surrender his passport and submit to home detention with location monitoring.
Golden is also restricted to court travel between Pennsylvania, New Jersey and New York.
Update 12th March 2022 – On March 10th the parties requested Mardy Eger's detention hearing by continued "to allow parties time to gather documents for bond".
The detention hearing has been continued till March 15th.
Greg Aggesen's detention hearing was held on March 11th. At the hearing,

Aggesen (right) was granted a $300,000 preferred surety bond.
Aggesen's release conditions see him
limited to travel within the Southern District of Florida (except for court appearances in New York);
surrender his passport;
subjected to a 9pm to 6am curfew with GPS monitoring
Aggesen's arraignment in New York has been scheduled for March 30th.
Update 16th March 2022 – Mardy Eger secured a release agreement with the DOJ on March 15th.
As per the terms of Eger's $1,000,000 unsecured bond release, he
has to surrender his passport;
is limited to travel outside of North Carolina's Eastern District without prior approval; and
is subject to home detention with radio frequency monitoring;
Eger is to report to a New York court appearance on March 31st.