FTC sues Scott Chandler, Louis Gatto, Eric Pinkston & Thomas Dluca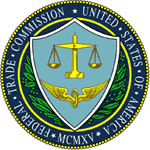 Hot on the heels of North Carolina authorities going after Frank Edward Calabro Jr., another regulatory lawsuit against serial promoters of scams has emerged.
On February 16th the FTC filed suit against Thomas Dluca, Louis Gatto, Eric Pinkston and Scott Chandler.
According to the FTC, Dluca, Gatto, Pinkston and Chandler have violated the FTC Act by 'advertising, marketing, and promotion of purported money-making schemes'.
In their complaint, the FTC identify Thomas Dluca as the founder and a promoter of Bitcoin Funding Team.
BehindMLM reviewed Bitcoin Funding Team in March, 2017.
Based on its business model, we concluded Bitcoin Funding Team was a matrix-based gifting scheme.
In his capacity as founder of Bitcoin Funding Team, Dluca told listeners on  a marketing call that the company 'will make a millionaire of everybody on this phone'.
By mid-May Bitcoin Funding Team began to collapse.
Dluca is also identified as a promoter of My7Network, which the FTC identify as "another chain referral scheme".
Louis Gatto and Eric Pinkston are identified as a promoters of Bitcoin Funding Team and My7Network.
Scott Chandler also promoted Bitcoin Funding Team. The FTC also identified Chandler as a promoter of Jetcoin.
BehindMLM reviewed JetCoin in June, 2017.
Based on its business model, JetCoin was a bitcoin doubler promising a 200% ROI in 40 to 50 days.
The FTC identify Scott Chandler as JetCoin's Master Distributor.
By July JetCoin had collapsed. The scam reemerged as "JetCoin 2.0" on or around July 11th as a reload Ponzi scam.
The FTC cites the scamming history of the four defendants as evidence they
have promoted a series of purported money-making schemes involving cryptocurrencies.
For their continued efforts to defraud the public via serial promotion of scams, the FTC allege multiple violations of the FTC act across two counts:
promotion and participation of "chain referral schemes" and
making false or misleading representations regarding the earning of "substantial income" in the scams defendants promoted.
Consumers have suffered and will continue to suffer substantial injury as a result of Defendant' violations of the FTC Act.

In addition, Defendants have been unjustly enriched as a result of their unlawful acts or practices.

Absent injunctive relief by this Court, Defendants are likely to continue to injure consumers, reap unjust enrichment, and harm the public interest.
The FTC allege that collectively, Dluca, Gatto, Pinkston and Chandler have "generated millions of dollars" promoting fraudulent schemes.
To put an end to Dluca, Gatto, Pinkston and Chandler's scamming careers, the FTC sought
a preliminary injunction against all four defendants
a permanent injunction prohibiting future violations of the FTC Act (no more promoting scams) and
relief to redress injury to consumers as a direct result of Dluca, Gatto, Pinkston and Chandler's scamming, including restitution, refund of money paid and disgorgement of ill-gotten gains
The FTC's complaint was filed under seal on February 16th, 2018.
Citing a "heightened risk of asset dissipation" due to the use of cryptocurrency, the FTC used this to bolster their request for an ex-parte TRO.
The use of cryptocurrency in the programs promoted by Defendants poses a heightened risk of asset dissipation.

Bitcoin and other cryptocurrencies are circulated through a decentralized computer network, without relying on traditional banking or other clearinghouses.

This independence from traditional custodians makes it difficult for law enforcement to trade or freeze cryptocurrencies in the event of fraud or theft.

Defendants claim that the schemes they have promoted have expanded into dozens of countries.

If Defendants were provided notice of this action, it would be a simple matter for them to transfer their bitcoin or other cryptocurrency to unidentified recipients outside the traditional banking system, including contracts in foreign countries, and effectively put it beyond the reach of this Court.
On March 12th an ex-parte TRO was granted.
The TRO prohibits Dluca, Gatto, Pinkston and Chandler from operating and/or marketing 'any  pyramid marketing scheme, Ponzi scheme, or chain marketing scheme'.
They have also been ordered to turn over all data in their possession relating to the promotion of "any money-making opportunity" they promoted or participated in since January 1st, 2014.
On the money side of things the TRO freezes the assets of all four defendants.
With respect with cryptocurrency, this includes
the cryptographic hash value, time stamp, transaction data, public addresses or other information sufficient to identify, locate, and track cryptocurrency in any blockchain or distributed ledger technology system that is belonging to, for the use or
benefit of, under the control of, or subject to access by any Defendant.
Owing to the FTC going public with the complaint, it's assumed the case is no longer under seal.
Unfortunately Pacer hasn't updated to reflect that, so as of yet I'm unable to provide further updates. Stay tuned for that.
In the meantime an important take-away from this case is the FTC commitment to regulating cryptocurrency fraud.
"This case shows that scammers always find new ways to market old schemes, which is why the FTC will remain vigilant regardless of the platform – or currency used," said Tom Pahl, Acting Director of the FTC's Bureau of Consumer Protection.

"The schemes the defendants promoted were designed to enrich those at the top at the expense of everyone else."
The days of pretending scams using known fraudulent business models aren't scams "because bitcoin", are over.
Update 18th April 2018 – On April 16th a preliminary injunction was granted against defendants Scott Chandler, Louis Gatto and Thomas Dluca.
A decision on Eric Pinkston is pending.