Andre & Monique Vaughn sued for tax fraud

Back in 2018 then Wakaya Perfection leader Andre Vaughn and wife Monique were indicted on bankruptcy fraud charges.
Unknown to BehindMLM is another federal lawsuit filed in 2021, this time alleging tax fraud.
On behalf of the IRS, the DOJ filed suit against the Vaughns in Pennsylvania on June 21st, 2021.
Following an IRS investigation, the DOJ alleges that Vaughn falsified IRS forms back in 2008.
In December 2008, Andre L. Vaughn and Monique N. Vaughn filed an amended income tax return for 2007 seeking a refund of $290,853.

The claimed refund was based on false IRS Forms 1099-OID submitted with the amended return reporting $303,382 of withholding paid to the IRS.

As a result of the claimed false withholding, the IRS mailed a refund of $303,878.93 on or about February 6, 2009 to Andre L. Vaughn and Monique N. Vaughn for their 2007 income tax year.

After issuance of the erroneous refund, the IRS assessed tax and interest against Andre L. Vaughn and Monique N. Vaughn for their 2007 income tax year.
This ultimately lead to tax assessments between 2007 and 2019, that accumulated $828,172 in incorrect assessments.
As part of their investigation, the IRS demanded this sum of money back from the Vaughns, in addition to "statutory additions" and interest.
The Vaughns didn't pay, prompting the DOJ's lawsuit.
Looking at the case-docket, the Vaughns filed a response to the lawsuit plus a counterclaim in July 2021.
As noted in BehindMLM's coverage of Youngevity's alleged securities fraud against Wakaya Perfection and Vaughn, Vaughn declared bankruptcy in 2021. Monique Vaughn declared bankruptcy later in December 2021.
This delayed proceedings till mid 2022. Fast forward from there to January 2023, wherein the DOJ got permission to "amend/correct" their Complaint.
This resulted in a "new" Amended Complaint, filed in February 2023. The Amended Complaint split the amount being sought between the Vaughns.
Monique Vaughn was up for the original $828,172 amount, and Andre Vaughn was now separately up for $747,474. Statutory additions and interest remained payable on both claims.
Citing "financial hardships", the Vaughns requested additional time to respond to the Amended Complaint in March. A response was eventually filed in late May.
The outcome of the case remains pending, with proceedings to continue into 2024.
The outcome of his bankruptcy case saw Andre Vaughn sentenced to three years in prison in 2019. Monique Vaughn received three years probation a few months later.
Wakaya Perfection rebooted as Bulavita in late 2019. Vaughn retained his leadership role within the company after his prison stint.
Bulavita was sold off to Juuva in 2021. That lasted two months before the Bulavita crew, led by Bill Andreoli, split again and rebooted as Mfinity Global.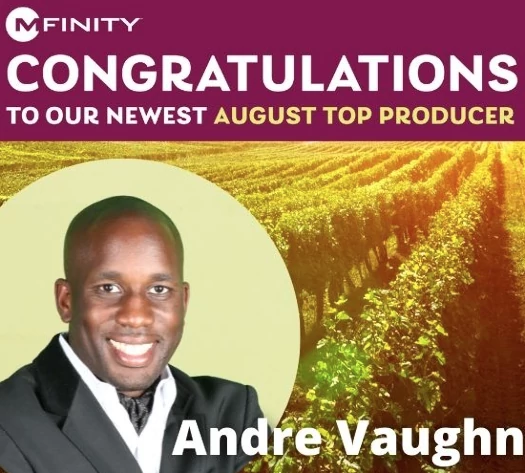 Mfinity Global was sold to Kannaway in 2022. Andreoli and other Mfinity Global leaders took up prominent positions within Kannaway.
In July 2023 it appeared Kannaway had sold its distributor and customer database to TranzactCard.
This was walked back in October 2023, with Kannaway also announcing Andreoli and the Wakaya Perfection crew attached to him were leaving.
Andreoli, along with Andre Vaughn, are now promoting TranzactCard.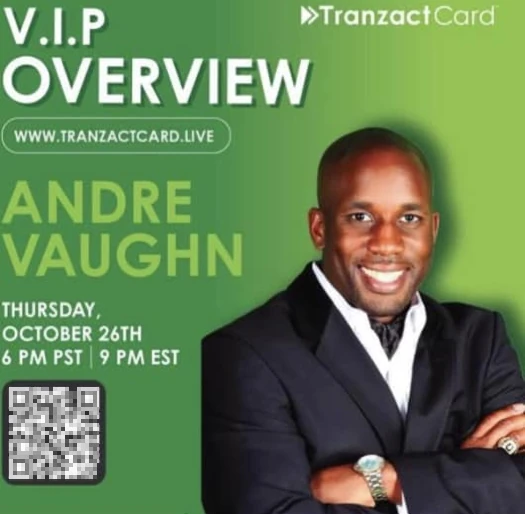 Despite his financial difficulties and mismanagement, Vaughn is being touted as a "VIP Leader" within TranzactCard.