Youngevity v. Pitcocks pushed to Dec, Andre Vaughn bankrupt

The last defendants in the Youngevity v. Wakaya Perfection legal saga are Dave and Barb Pitcock, and Andre Vaughn.
Youngevity was scheduled to face off against the Pitcocks and Vaughn on November 1st.
That trial date has now been pushed to December 2021.
And Andre Vaughn is bankrupt, again.
The Youngevity v. Pitcocks trial was rescheduled following a joint motion filed on September 1st.
As per the motion, Youngevity's legal counsel has an unforeseen scheduling conflict scheduling conflict in another case. The court had made an allowance for this when the November trial date was set.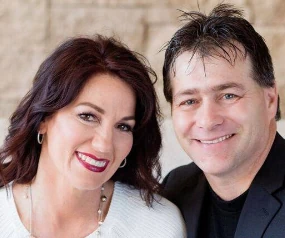 Youngevity and the Pitcocks (right) also appear confident that a settlement might still be reached.
Mediation has been scheduled before a Judge on October 7th;
With Judge Berg's assistance, Youngevity has been able to resolve disputes with other Parties in this lawsuit, including Wakaya Perfection LLC, Todd Smith, and William Andreoli.
Based on the Pitcocks having moved on with Innov8tive Nutrition, I'm tipping a settlement is highly likely.
Youngevity's counsel asked for a December 2021 trial date. The same day the motion was filed, Judge Moskowitz rescheduled the November trial for December 6th.
As to Andre Vaughn, Youngevity's motion states:
Plaintiff counsel's understanding is that Andre Vaughn will be filing bankruptcy in the immediate future and, to the extent he does so, all claims asserted against and by him will be stayed.
In 2018 Vaughn was indicted for bankruptcy fraud. Vaughn pled guilty and was sentenced to ten months in prison.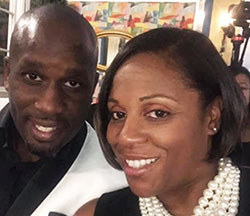 Vaughn's wife Monica (right with Andre) was also indicted on the same charges.
Monica Vaughn pled guilty and in July 2019, was sentenced to three years probation.
Vaughn's bankruptcy misconduct occurred while has a Youngevity distributor.
He was part of the Youngevity split into Wakaya Perfection, which prompted Youngevity's lawsuit back in 2016.
Wakaya Perfection has since rebooted twice, first as Bulavita and now Mfinity Global.
In August Mfinity Global recognized Vaughn as a "top producer":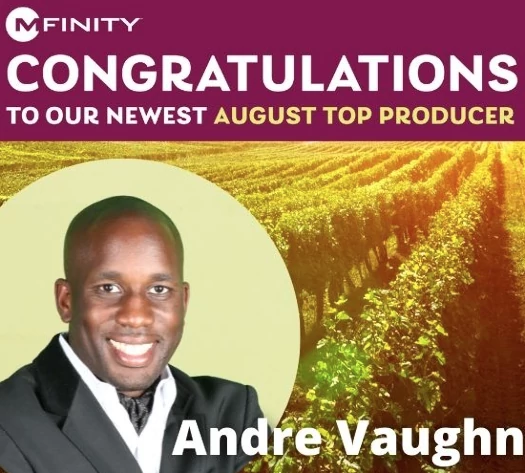 When he's not filing for bankruptcy, Vaughn spends his time posing with luxury cars on social media: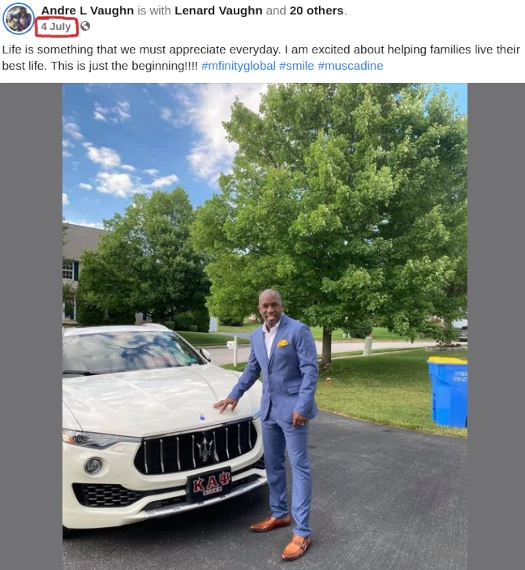 Pending further developments with Youngevity v. the Pitcocks or Vaughn's latest bankruptcy, stay tuned…
Update 13th October 2021 – Looks like the Pitcock's December 6th trial date is on.
Zoom Settlement Conference with Plaintiffs and Pitcock Defendants held on 10/7/2021. The parties did not settle the claims between them.
That's from an October 7th entry on the case docket.
Update 8th November 2021 – Following a pretrial conference held on November 1st, the Youngevity v. Pitcocks trial has been continued to February 28th, 2022.
Update 23rd November 2021 – Andre Vaughn filed for bankruptcy on November 5th.
Proceedings were stayed against him on November 11th.
A Status Report on Vaughn's bankruptcy proceedings is due to be filed by May 18th, 2022.
Update 20th February 2022 – Following a series of in limine motion orders, Youngevity v. the Pitcocks has been rescheduled for May 16th, 2022.
Update 14th April 2022 – Dave and Barb Pitcock have settled the Youngevity lawsuit and their countersuit.
Update 19th May 2022 – Andre Vaughn's latest bankruptcy has resulted in a settlement with Youngevity.
With no remaining defendants or outstanding claims left, we're now just waiting on the court to close the case.