Kannaway walks back TranzactCard "strategic partnership"?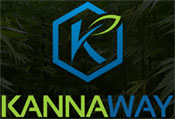 After selling its distributor and customer base info to TranzactCard, Kannaway is now walking back its "strategic partnership".
A new warning advises distributors to keep their Kannaway and TranzactCard marketing separate.
Back in July Kannaway gushed positive about the prospect of its distributors signing up with TranzactCard.
TranzactCard is a great fit for you and Kannaway because it provides additional leverage for your customers and additional income potential for you without interfering with your Kannaway business.
Earlier this month BehindMLM then learned executive Bill Andreoli (right), who'd only been with Kannaway for a year, was ditching the company along with his "executive team".
Following his appearance on webinars, Andreoli is believed to have accepted an executive position at TranzactCard.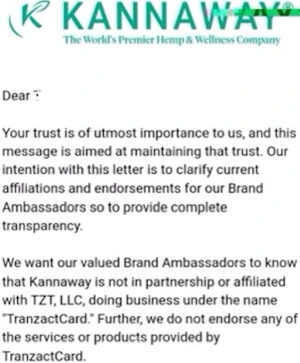 In contrast to its earlier announced "strategic partnership", Kannaway has now advised distributors;
We want our valued Brand Ambassadors to know that Kannaway is not in partnership or affiliated with TZT, LLC, doing business under the name "TranzactCard".

Further we do not endorse any of the services or products provided by TranzactCard.
The reason for Kannaway's backflip is unclear. I suspect however it might be down to a disagreement between Andreoli and Kannaway CEO Tim Scott.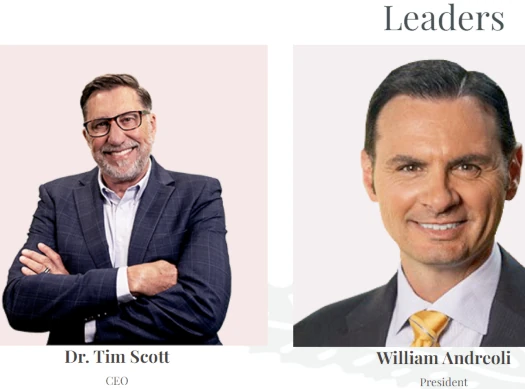 With respect to Kannaway distributors who bought into the announced "strategic partnership";
If you are considering the prospect of collaborating with TranzactCard, Kannaway recommends conducting your own thorough research and due diligence before making any decisions.

Please be advised that all Kannaway Brand Ambassadors must kindly refrain from maintaining or posting any content related to TranzactCard on your Kannaway associated social media account, as doing so would be a violation of Kannaway's Policy [sic] and Procedures.
SimilarWeb tracked just ~15,000 visits to Kannaway's website in September 2023. Parent company Medical Marijuana's stock price is at half a cent, down from a high of 10 cents in February 2021.
Whether Kannaway folds or manages to turn things around remains to be seen.
Strange things are also going on over at TranzactCard. Yesterday the company ordered its distributors to delete all promotion material for unspecified compliance reasons.
As far as we know, TranzactCard remains scheduled to launch on November 12th.