Alcor Trade securities fraud warning issued in BC, Canada

Alcor Trade has received a securities fraud warning from the British Columbia Securities Commission.
As per the BCSC's September 8th warning, Alcor Trade
claims to offer investment packages with different rates of return.

We are aware that Alcor Trade accepts British Columbia (BC) residents as clients.

Alcor Trade is not registered to trade in, or advise on, securities or derivatives in BC.
Alcor Trade is a reboot of the collapsed Antares Trade Ponzi scheme.
The BCSC issued a similar securities fraud warning against Antares Trade in June.
Both Antares Trade and Alcor Trade are run by CEO Alex Richter.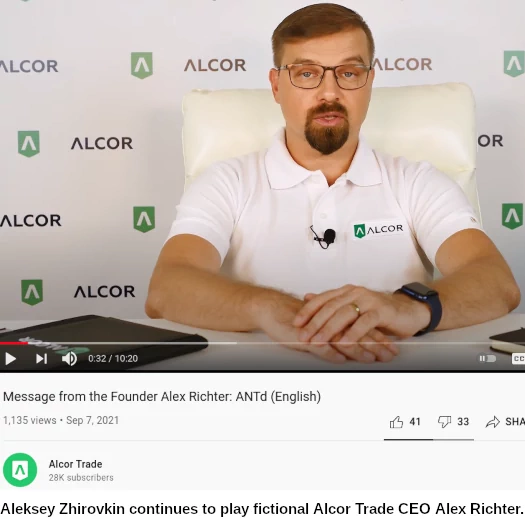 Richter is played by Russian national Aleksey Zhirovkin.
Wanted by Russian authorities since 2012, Zhirovkin is believed to be hiding out in the Dominican Republic.
Alexa currently ranks top sources of traffic to Alcor Trade's website as Egypt (24%), Madagascar (13%) and Saudi Arabia (6%).