Antares Trade collapses, pulls "verification procedure" exit-scam

Antares Trade has collapsed, prompting CEO Alex Richter to announce the Ponzi scheme's exit-scam.
When Antares Trade launched in mid 2020, the company represented it was based out of Mexico.
Today Anatres Trade represents it operates as "Antares Limited". Antares Limited is a shell company purportedly incorporated in Hong Kong.
In reality, Antares Trade is not based out of either of these countries. We'll get into that in a bit and why the Ponzi scheme is pulling its exit-scam now.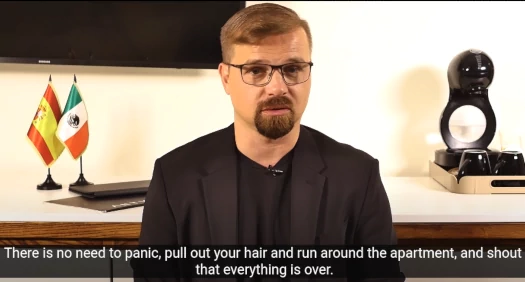 In videos uploaded to Antares Trade's YouTube channel earlier today, Richter explains;
Today at 9:30 a.m. local time, representatives of the regulator and police officers came to our central office, as a result of which Antares platform's activities were completely paralyzed.
Richter doesn't clarify whether he's talking about Mexico or Hong Kong, but the implication is authorities in one of these two jurisdiction conducted a raid.
Again, we'll get into why this didn't happen in a bit.
As Richter continues, the real reason for his "urgent, unplanned" announcement is given;
The login to users' personal accounts was blocked, the work of technical support was paralyzed, deposits and withdrawals were suspended, and the accural of investment yield and affiliate bonuses was stopped.

According to the regulator's employees who came to us, a verification procedure was initiated in relation to our platform, which will last 60 calendar days.

During the verification the work of Antares will be impossible.
First and foremost when authorities conduct a raid they don't do it without a prior investigation. And they certainly don't give you sixty days to cover your tracks.
Furthermore you don't hear about raids from the subject of a raid. The authorities announce it and its usually picked up by the media.
That hasn't happened with Anatares Trade, because there is no raid.
Antares Trade's collapse follows the outing of "Alex Richter" as Russian national "Aleksey Zhirovkin".
There's a few name variations at play here, but on Russian social media "Richter" goes by "Alexander Zhirovkin".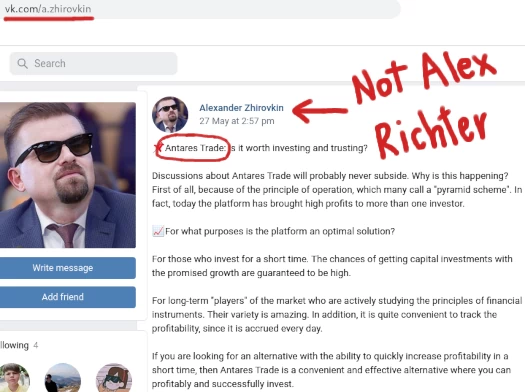 Yep. Antares Trade is nothing more than yet another Russian MLM crypto Ponzi scheme.
To be fair, we've kind of known this since May 2020.
Anyway, with that in mind, the Central Bank of Russia issued an Antares Trade fraud warning on June 1st.
Antares Trade responded to this alert by shutting down Russian investor accounts.
And now here we are, with Zhirovkin likely to disappear, a collapse and exit-scam.

Whether Zhriovkin is still in Russia is unclear.
What we do know is Antares Trade is not his first financial crime.
In 2012 Zhirovkin was implicated in a 3.5 million ruble heist from the M.Video store chain (~$47,000 USD today).
Zhirovkin worked for M.Video and planned and organized the operation.
From his work computer, he opened the database of the holders of bonus cards and made their clones.

Electronics and household appliances were bought with fake cards in other stores of the chain.

In total, 53 such instances were recorded with a total damage of 3.5 million rubles.
Zhirovkin's accomplice was caught and received a five-year suspended sentence. Zhirovkin fled and has been wanted by Russian authorities ever since.
Getting back to Antares Trade, Zhirovkin has given himself sixty days to make a clean getaway.
The only reason he's not being honest about cutting loose right away is to stem investor complaints.
I will ask everyone personally and at the same time all Antares Partners:

The time has come to show the whole world how strong we are, how united we are.

There is no need to panic, pull out your hair and run around the apartment, and shout that everything is over.

Doing this will only make yourself feel worse, stressing yourself out and other Antares partners, too.
Zhirovkin goes on to confirm he has a "solution to how to get out of this … as winners".
He doesn't elaborate but states the solution will be presented to Antares Trade victims in 72 hours, or August 16th.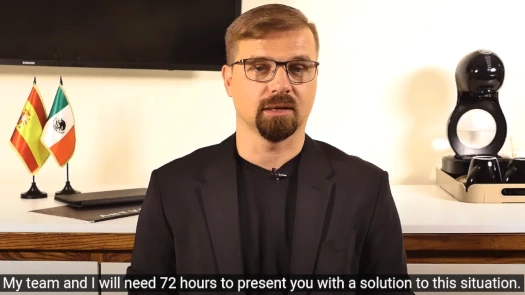 In the meantime, Zhirovkin doesn't want to be disturbed.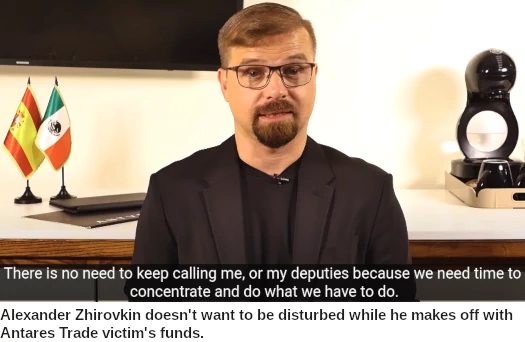 This is because, as opposed to paying Antares Trade victims with money that doesn't exist, Zhirovkin and his team are busy deleting evidence: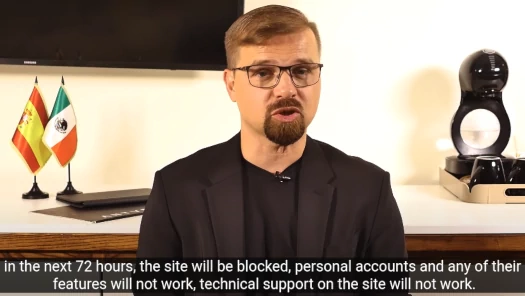 We'll keep an eye out for the August 16th update. Math is math though and this is how every Ponzi scheme ends.
If you invested in Antares Trade your money is gone. Sorry for your loss.
Update 17th August 2021 – Aleksey Zhirovkin has rebooted Antares Trade as Alcor Trade.
Update 19th August 2021 – BehindMLM can now confirm Aleksey Zhirovkin is hiding out in the Dominican Republic.
Update 15th February 2022 – Aleksey Zhirovkin has announced he's rebooting Antares Trade.