Antares Trade's Alex Richter is hiding in Dominican Republic

Aleksey Zhirovkin, aka Alexei Mikhailovich Zhukovkin and Alexander Zhirovkin, is the man who plays fictional Antares Trade CEO Alex Richter.
Zhirovkin was outed as Richter in our coverage of Antares Trade's collapse last week.
I first learned of Richter's ties to the Dominican Republic via an email tip. I was unable to verify the information however so I published it as unverified.
Thanks to another BehindMLM reader, I can now confirm Zhirovkin is indeed hiding out in the Dominican Republic.
In a video uploaded to YouTube on May 4th, 2021, Zhirovkin can be seen with Antares Trade's "top leaders".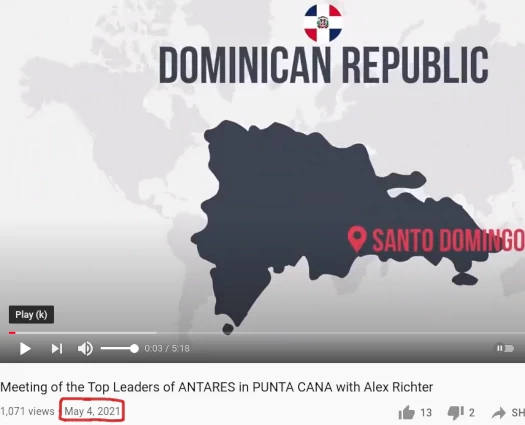 The destination of the event is Santo Domingo in the Dominican Republic.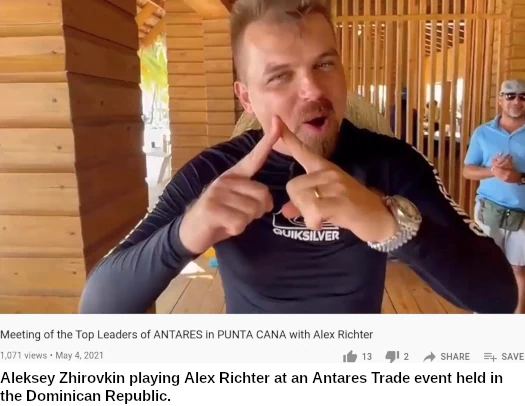 There Zhirovkin with several of Antares Trade's top insiders and promoters spent time at a resort.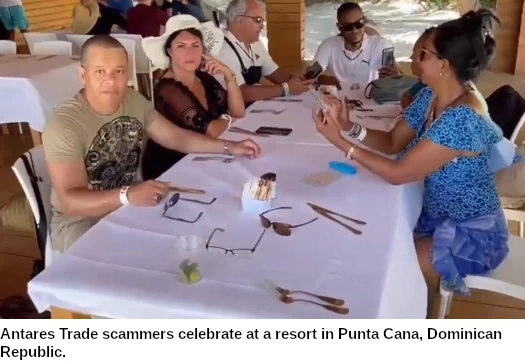 Video footage suggests the event then continued offshore on a private boat.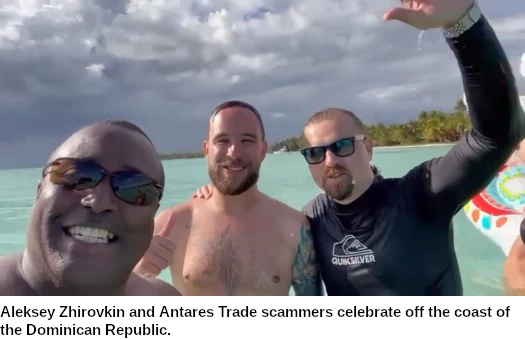 Richter is believed to have fled Russia in 2012. He is wanted for organizing a gift card rort against the M.Video chain.
The Central Bank of Russia issued an Antares Trade fraud warning on June 1st.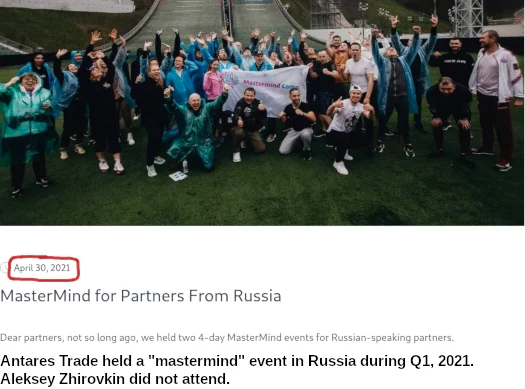 Whether that direclty contributed to Antares Trade collapsing is unclear.
Not done with scamming gullible investors, Zhirovkin is now trying to reboot the Ponzi as Alcor Trade.
To date Dominican Republic authorities have failed to take any action against Zhirovkin or his co-conspirators.
The Caribbean country is also home to Huascar Lopez and Justin Halladay, who together run and profit from the CashFX Group Ponzi scheme.
Despite generating millions of dollars in losses globally, Dominican Republic authorities seem uninterested in policing MLM Ponzi schemes.