Antares Trade 2.0 Ponzi reboot focus back on Alcor Trade

Back in March BehindMLM covered the Antares Trade 2.0 Ponzi reboot.
Aleksey Zhirovkin, playing Boris CEO Alex Richter, was resurrecting his 2020 Ponzi scheme for a second time.
Part of the Antares Trade reboot was Alpin Launchpad, which was marketed with its own "multi-level referral program".
As such I flagged Alpin Launchpad for its own review. When it came up today I headed over to Alpin Launchpad's website, only to discover… well, nothing much.
While traffic to Alpin Launchpad increased last month, the purpose of the website itself is still unclear.
Alpin Launchpad is marketed as a shitcoin factory with an attached MLM opportunity. Said MLM opportunity is, months later, still "under construction":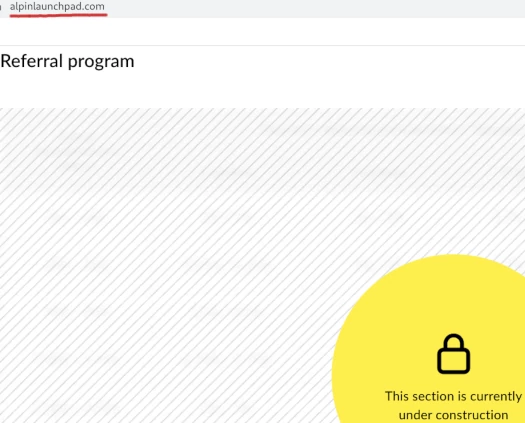 Whatever Alpin Launchpad is supposed to be, beyond a template website, it hasn't launched yet.
The Antares Refund component of the Antares Trade reboot is in a similar state. The Antares Refund website has far more traffic than Alpin Launchpad, but it's also just a placeholder.
Traffic to Alcor Trade, the first Antares Trade reboot, sits at about fives times that Antares Trade itself. It's on a gradual decline but likely won't collapse till Zhirovkin pulls the plug.
As per SimilarWeb, traffic to Alcor Trade's website originate from The Democratic Republic of Congo (28%), Germany (27%) and France (12%).
Egypt was a major source of Alcor Trade and Antares Trade investors back in March. Over the past month recruitment there appears to have entirely collapsed.
Zhrovkin appears to have realized milking his predominantly African investors is a better bet than Antares Trade 2.0;
At least for now. And so we have Alcor Coin, paving the way for Zhirovsky's fourth Ponzi launch (behind Antares Trade, Alcor Trade and Antares Trade 2.0).
I'm assuming Alcor Coin will tie into Alpin Launchpad later this month.
Antares Trade 2.0 itself is launching new Ponzi plans every few weeks. The latest plan is "Robot Profit Team", offering 40% a month in AND Ponzi points.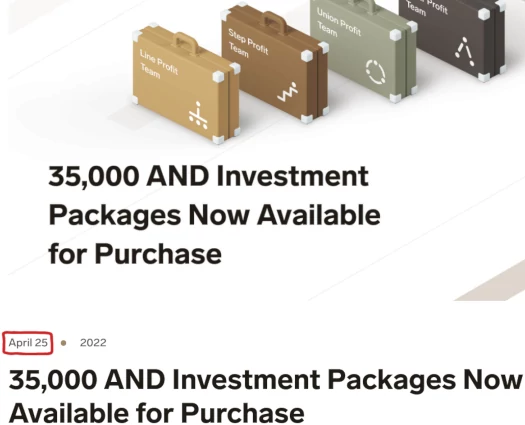 The next investment plan, Token Profit Team, is scheduled for release on May 16th. The name suggests it might also tie into Alcor Coin, or yet another shit token launch.
On the marketing side of things, last month Zhirovkin paid a bunch of extras and held a party for himself.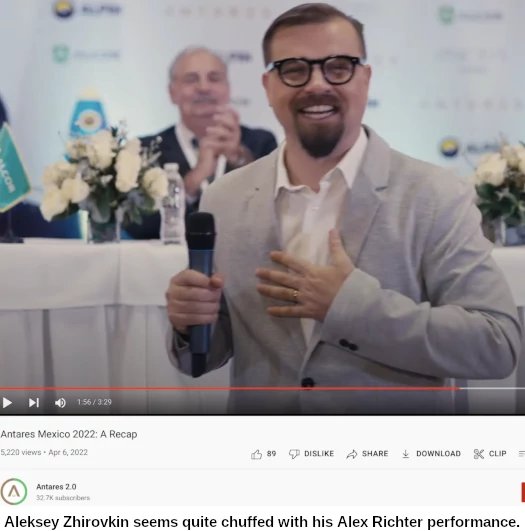 The party was purportedly held in Mexico, suggesting Zhirovkin has moved on from the Dominican Republic.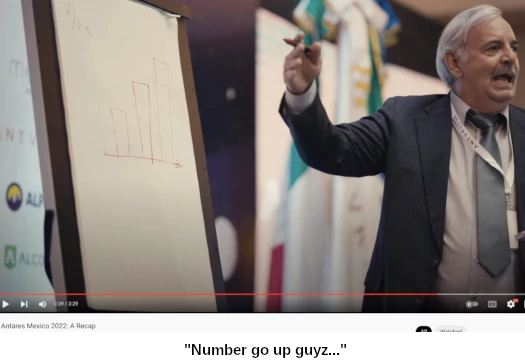 Looking forward, Antares Trade intends to hold its next event in Dubai on June 6th.
Antares Trade of course has no ties to Dubai. But with Dubai being the MLM scam capital of the world, it's where every scammer hold events these days.
The Democratic Republic of Congo once again leads traffic to Antares Trade's website at 29%. It is followed by France (16%), the Netherlands (14%) and Canada (10%).
Antares Trade fraud warnings have been issued in Belgium, Spain, Canada (Antares Trade and Alcor Trade) and Russia (Antares Trade and Alcor Trade).
Aleksey Zhirovkin himself is a fugitive from Russia. Zhirovkin is a Russian national but could be travelling on forged documents.
Update 15th May 2022 – Antares Trade 2.0 and Alcor Trade have collapsed.