Thai regulators seek extradition of uFun Club fugitives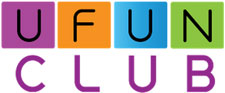 Following the arrest of four uFun Club insiders last Friday, three Malaysian nationals and one Thai national remain at large.
They, along with other uFun Club insiders are believed to be currently hiding out in Malaysia.
Arrest warrants have been issued for
the three Malaysians, Tae Kim Leng, a shareholder and director, Lee Kuan Ming, a director, and Wong Ching Hua, a shareholder and director.

Another Thai Arthit Pankaew who is said to be owner of the company is still at large.
As efforts continue to bring uFun Club's ringleaders to justice, Thai PBS are reporting that Thai authorities are seeking extradition of the culprits.
The three Malaysians have left the country and Thai police are seeking their extradition to face the fraud charge.
The news comes after yesterday it was revealed two additional arrest warrants were issued in connection with the case.
Police are currently hunting down retired General Athiwat Soonpan (sometimes spelt Athiwat Sunpan) and his wife, Jirapimon Soonpan.
Soonpan is believed to have fled Thailand on April 10th, the same day Thai authorities made their initial arrests and raided uFun Club offices.
uFun Club's Thai business license had been revoked two days earlier on the 8th, possibly tipping Soonpan off.
Commenting on the General's apparent fleeing of the country, Thai Police commissioner Pol Gen Somyot Phumphangmuang
said that the UFun chairman Lt-Gen Athiwat could leave the country because he was not a suspect in the case or has a warrant for his arrest.

However after the warrant was issued, the police would arrest him immediately if he is in the country, or seek his  extradition if he flees to any country.
The current whereabouts of Soonpan are unknown, but he is believed to be hiding out with fellow uFun Club executives in Malaysia.
Two days ago another uFun Club ringleader, Daniel Tay (real name Tay Kim Leng), appeared in a video and professed his and the company's innocence.
He said the company is willing to comply with the laws, cooperate with Thai authorities, and provide necessary information to prove its innocence.

Although the company's business in Thailand has been temporarily suspended and its bank accounts frozen pending the police investigation, the company will do all it can to make payments to members who…
Despite Tay's pledge, he remains a fugitive on the run and is believed to be currently hiding out in Malaysia.
Whether or not Tay plans to return to Thailand to face the charges against him remains to be seen. Given Tay and his fellow insiders refusal to face charges in Thailand, any claims of legitimacy ring pointedly hollow.
Pol Lt-Gen Suveera said the police have gained substantial evidence to charge UFun executives of deceiving the people in operating the so-called Pyramid scheme.
To date, Malaysian authorities have yet to issue a public statement on the $300 million dollar Ponzi scheme.
Meanwhile in response to the ongoing regulatory action targeting uFun Club and its executives, Thai police claim
the company has threatened to file counter-lawsuits against anyone who filed police complaints against it.
Stay tuned…