uFun Club investors in denial over shutdown, spread lies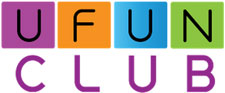 Following the arrest of several key uFun Club insiders last Friday, we've been tracking a flurry of social media activity across the internet.
After the standard Ponzi calls of calm and quiet subsided, we then began to see disturbing misinformation flood uFun Club investor haunts.
BehindMLM was not spared from this, with several uFun investors attempting to publish comments full of misinformation.
One of the more prominent examples I've seen doing the rounds is from an anonymous source, likely to be a top uFun Club investor hoping to string along their downline.
Dated 13th of April 2015, the missive signed off on by "ThaiNews" states:
After 3 days of investigation, the Military Office of Thailand decided to give order to release 3 person arrested last Saturday.

The Military had verify that uFun Store Co. Ltd are legal and fulfilled all the rules of Direct Selling business.

They notice that uFun Store Co. Ltd had running a legal direct selling business since 2014.

The General Atiwat Soonpan and the 2nd princess of the Royal Thai had giving full responsible and support of the business.

Three people that arrested last Saturday has been release from the Bangkok Royal Police Station today.

The related authorities will give full report on the investigation after they complete the report.
First off there's been no public announcement by the Thai military that they are even part of the uFun Club investigation. Thus far all we've seen are Thai police leading the charge.
As to releasing people from jail and the uFun "general" and Thai princess accepting responsibility for the scam – none of that happened.
There's no point even debating the text or playing devil's advocate, they're just flat out lies.
One other media specimen of note is a video purportedly shot on April 14th that features Daniel Tay.
Rather than return to Thailand and face police interrogation, Tay is currently believed to be hiding out in Malaysia.
In the video in question, Tay claims to be at uFun Club's Kuala Lumpur office.
Flanked by two 3D models of uFun Club's business model, Tay claims that "law enforcement" simple came to uFun's office to "invite some respective person" down to their station for "further investigation".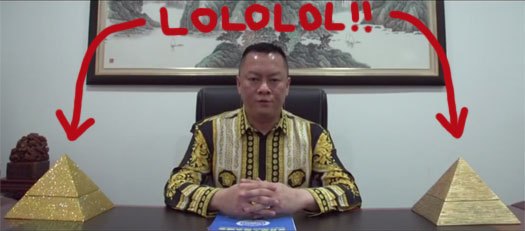 Tay does not acknowledge the arrests of his fellow insiders, nor does he state why he has not returned to Thailand.
The rest of the eight-minute video is dedicated to Tay spewing the tired Ponzi clichés.
"We aren't a Ponzi scheme because we have 80 offices around the world…"
"You can check my history, I've never scammed anyone…"
"Despite running a Ponzi scheme, we have no intention to cheat anyone of their money…"
"If I wanted to scam you I would have already run away by now…"
"The media paid the government to investigate us and shut us down…"
And so on and so forth.
Tay also claims Ponzi schemes are "a new business model", going on to compare uFun Club with Chinese ecommerce giant Alibaba.
As to why investors in Thailand were not paid when they attempted to withdraw their Ponzi earnings, Tay dismisses the claims citing "technical problems, a lack of information and a lack of manpower" as excuses.
A lack of funds isn't mentioned.
Trusting Ponzi scammers is pretty much a waste of time. Daniel Tay and his buddies now have one goal and one goal only:
To launder as much uFun Club funds as they can to make off with, whilst stringing along investors long enough to hamper police investigations.
They slip through the backdoor with everyone's money, and then uFun Club investors can sit around pretending they had no idea they were caught up in a $300 million dollar Ponzi scheme. Then everybody holds hands and laments over the money they've lost.
If only they'd done something earlier. Talked to police, asked their upline where their money was… anything.
Bullshit updates from uFun Club management and insiders aside, here's what's actually happening;
Four individuals, Chaithorn Thonglorlert, Pol Sub Lt Rittidej Warong, Rattavich Thiti-arunwat and Apichanat Sankla were arrested last Friday. In addition to the arrests, uFun Club's office in Thailand was also raided.
These individuals were presented before a court on Sunday, with the court denying bail and remanding the quartet to custody until April 23rd.
The four are currently being held at Bangkok Remand Prison.
Specifically, the court denied the four bail over concerns they would flee, and because 'the case concerned a large number of people and a huge amount of money'.
For now the insiders are maintaining their innocence, having denied everything upon police interrogation.
Police are tracking down four other suspects — a Thai and three Malaysians — who are still at large. They are Tae Kim Leng, 40, a shareholder and director; Lee Kuan Ming, 38, a director; Wong Ching Hua, 42, a shareholder and director, and Thai national Arthit Pankaew, 47, also a shareholder and director.
Yesterday (Monday April 13th) then saw police conduct another raid on uFun Club's Thai office.
The police team led by Suwira confiscated a number of computer servers from Ufun Store's head office.

He said the search was aimed at finding additional information for the investigation into the case.

Inside the executive room on the sixth floor of the building, police found many documents that could be used to develop links to the executives involved in the scandal, he said.

The assistant national police chief added the search was focused on the company's IT section and servers.
Assistant National Police chief Lt-General Suwira Songmetta also directly addressed the misinformation and lies being spread by uFun Club investors:
He said after the arrests of its executives, the company sent messages through social media that seemed to threaten its clients in a bid to stop them filing complaints with police.

He suggested that the clients should not be worried about the veiled threat and should go on filing complaints.

"Police are investigating this case. Anyone found to be connected to the wrongdoing will face legal action, no matter who he is".
Hopefully this will go some way towards combating the attempts of uFun Club investors flooding the internet with nonsensical updates and misinformation.
Unfortunately these sorts of actions are common after Ponzi schemes are shut down, with those who made large sums of money scrambling to stop those they stole from filing complaints.
At present,
arrest warrants have also been issued for four other executives of the company – a Thai and three Malaysian nationals.
At the time of publication, those individuals remain at large as fugitives. They are on the run from the law and actively evading arrest.
All involved in the operation of the uFun Club Ponzi scheme face 'a maximum prison sentence of 10 years and a one-million baht fine' ($30,700 USD).