17 new uFun Club Ponzi arrests in Thailand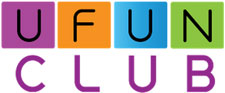 Recently it seems a year of uFun Club investigation and arrests had died down in Thailand. Here at BehindMLM our last story was "uFun Club scammers plead not guilty in Thailand", published a few months ago in September.
Thai police have continued to work the case behind the scenes however, with the latest round of arrests scalping a former politician.
Charges were filed against the suspects on December 23rd, with police making arrests later in the day.
The cases were referred to the Office of the Attorney-General's Criminal Case director-general Natthajak Patamasingh na Ayudhya, for consideration for indictment.
To date some thirty uFun Club scammers in Thailand have been indicted, with Thai police having made ninety-four arrests thus far.
The 17 suspects face loan and public fraud charges, punishable by 5-10 years in jail and/or Bt500,000-Bt1 million in fine; and a transnational criminal organisation offence, punishable by 4-15 years in prison and/or Bt80,000-Bt300,000 in fines, among other related charges.
The politician identified in the latest batch of arrests is Sirichok Siriwannapa, 'a former member of the Chart Thai Pattana Party'.
Of particular note in The Nation's coverage of the arrests is what I believe is a reference to Unascos and Malaysia.
Suwira revealed police found some suspects had set up a similar business scheme in a neighbouring country and authorities there had been alerted.

So far, police had information about the whereabouts of 27 fugitives and were proceeding with their extradition, he added.
Following initial arrests by Thai police of uFun Club suspects back in April, most of the scheme's management and non-Thai investors fled to Malaysia.
From there the ringleaders launched Unascos, a re-imagining of the uFun Club Ponzi scheme.
To date Malaysian authorities have failed to take any action against Unascos or the former uFun Club executives that run it.
Unascos itself appears to be floundering, with investors continually promised ROIs that never eventuate. Unascos investors meanwhile flood social media with endless ribbon-cutting ceremonies and photos of sparsely populated Unascos seminars.
In related Thai uFun Club news, several investors have recently filed complaints against their lawyers.
Touting connections to 'officials in the justice process, including prosecutors', it appears various lawyers preyed on uFun Club victims by representing they could secure a bail release.
Upon arrest however,
people in that (legal) office did nothing to help him out and refused to return the money.
One individual, Jirawat Saenkla, claims to have paid a lawyer 2.5 million baht ($69,697 USD). Saenkla also claims he knows
other suspects in the Ufun case had been similarly cheated and the amount of money they paid could total around 40-50 million baht. ($1.1 to $1.39 million USD)
At the time of publication no action has been taken against the purportedly dirty lawyers, with police continuing to investigate.
Looking forward it'll be interesting to see if Thai police extradition requests finally go somewhere. Ditto if authorities move in on Unascos.
Stay tuned…